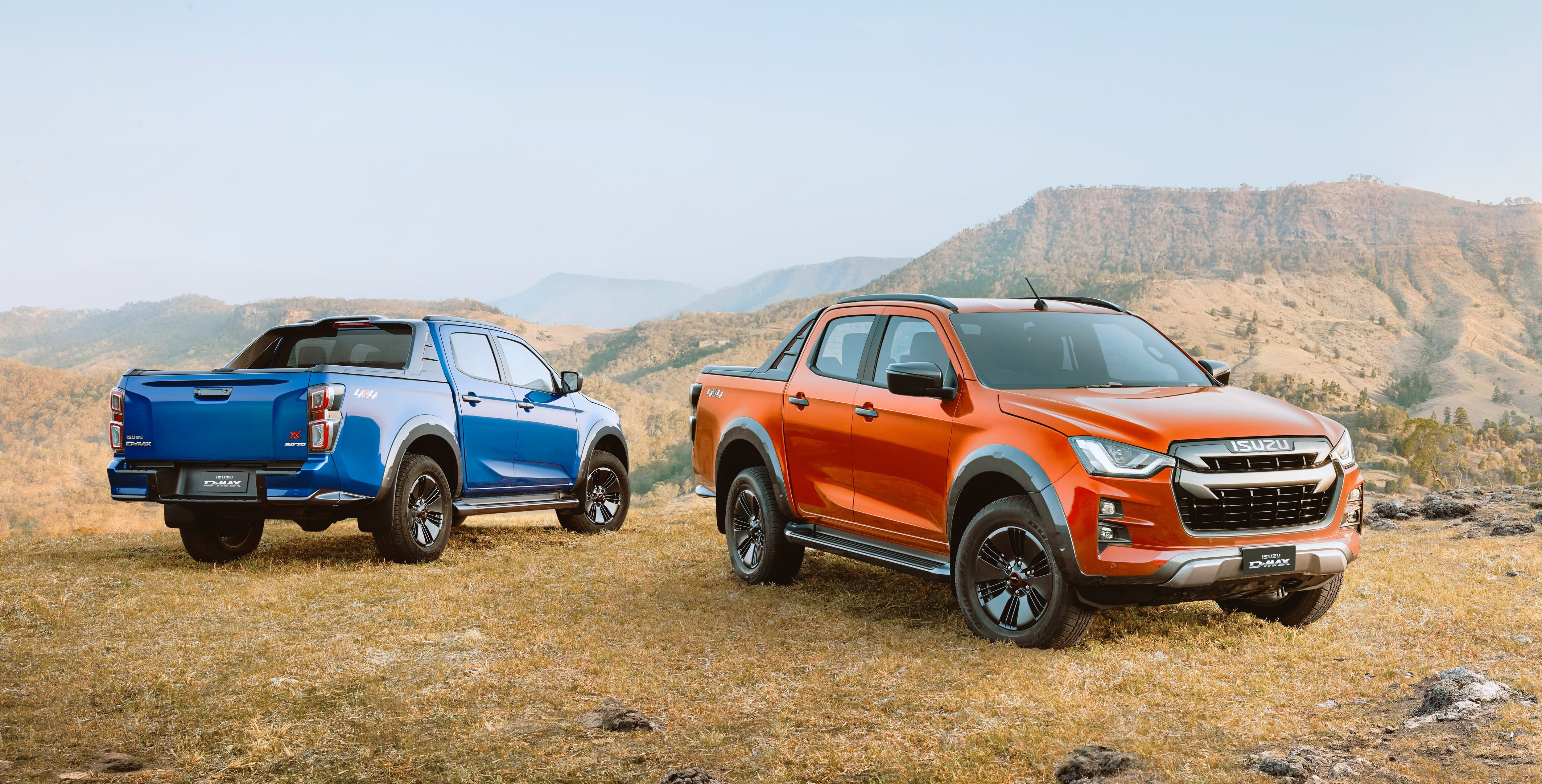 February 2021 Isuzu UTE Australia (IUA) has marked 2021 as a milestone year, celebrating the delivery of its 200,000th vehicle sold in Australia, since commencing operations back in November 2008.
More than 200,000 customers have chosen an Isuzu D-MAX or MU-X, since November 2008.
148,077 D-MAX and 52,038 MU-X delivered by the end of February 2021.
11,141 D-MAX delivered over the past six-months (September 2020 – February 2021).
"Milestones such as this would not have been possible without the loyalty of our Australian customers who have placed their trust in our vehicles and I'd like to thank each and every one of them," said Isuzu UTE Australia Managing Director, Hiroyasu Sato.
"Whether it's a skilled tradesman in a D-MAX Cab Chassis, a family with young children in an MU-X, or a couple looking to explore our great outdoors, there is an Isuzu vehicle to suit everyone and we appreciate that we are the vehicle of choice for these 200,000 Australians," he said.
As reported by the Federal Chamber of Automotive Industries (FCAI), by the end of February 2021 an accumulative total of 148,077 D-MAX utes and 52,038 MU-X SUVs have been delivered in Australia.
Sporting a product range of just two vehicles—the new-generation D-MAX ute and the family-focused 7-seat MU-X SUV, IUA's award-winning range, champion for favour amongst Australia's two most-competitive vehicle sales categories; utes and SUVs—with close to 50 manufacturers all competing within these two segments alone.
Over the years, demand for both utes and SUVs have grown exponentially, with a ute claiming top-honours in the annual FCAI sales charts since 2015. Out of the 916,968 new vehicles sold in 2020, one in every two vehicles sold was an SUV (49.59%), whereas utes accounted for 19.56% of the new car market—signifying the relevance of the D-MAX ute and MU-X SUV within their respective segments.
IUA was, and still is no exception to this rampant ute and SUV sales growth; after selling their 100,000th vehicle by March 2017—nine years after starting sales in 2008—IUA went onto doubling that effort to 200,000 vehicles sold, less than five years later in February 2021.
In September 2020, IUA launched the third-generation D-MAX ute, which has since then climbed the sales charts into 3rd position in the '1-Tonne Ute' segment, delivering 11,141 D-MAX utes over the past six-months (September 2020 – February 2021).
Over the same period, the MU-X has seen similar levels of sales success; earning itself 3rd position within the 'SUV Large <$70K' segment. More importantly against its direct-rivals in the 'ute-based SUV' segment, the MU-X has cemented its position as the top-selling ute-based SUV for the sixth-consecutive year (2014-2020) since its Australian-debut in 2013, a milestone only made sweeter with the marque's 50,000th MU-X delivered back in November 2020.
With 54 automotive brands biding for sales in Australia, IUA finished 2020 as the 13th ranked manufacturer, with 22,111 vehicles delivered. So far in 2021, IUA has managed to continue that momentum from last year, so far selling 4,874 vehicles across January and February alone—enough to earn the marque 12th position in the annual sales race.
For decades, Australian's have long been attracted to both utes and SUVs as their vehicle of choice—due to their unrivalled practicality, versatility and as a dual-purpose solution for modern families with busy lifestyles. And, with demand at an all-time high and IUA close to delivering its 150,000th D-MAX ute in the near future, another milestone celebration for IUA looks to be just around the corner.