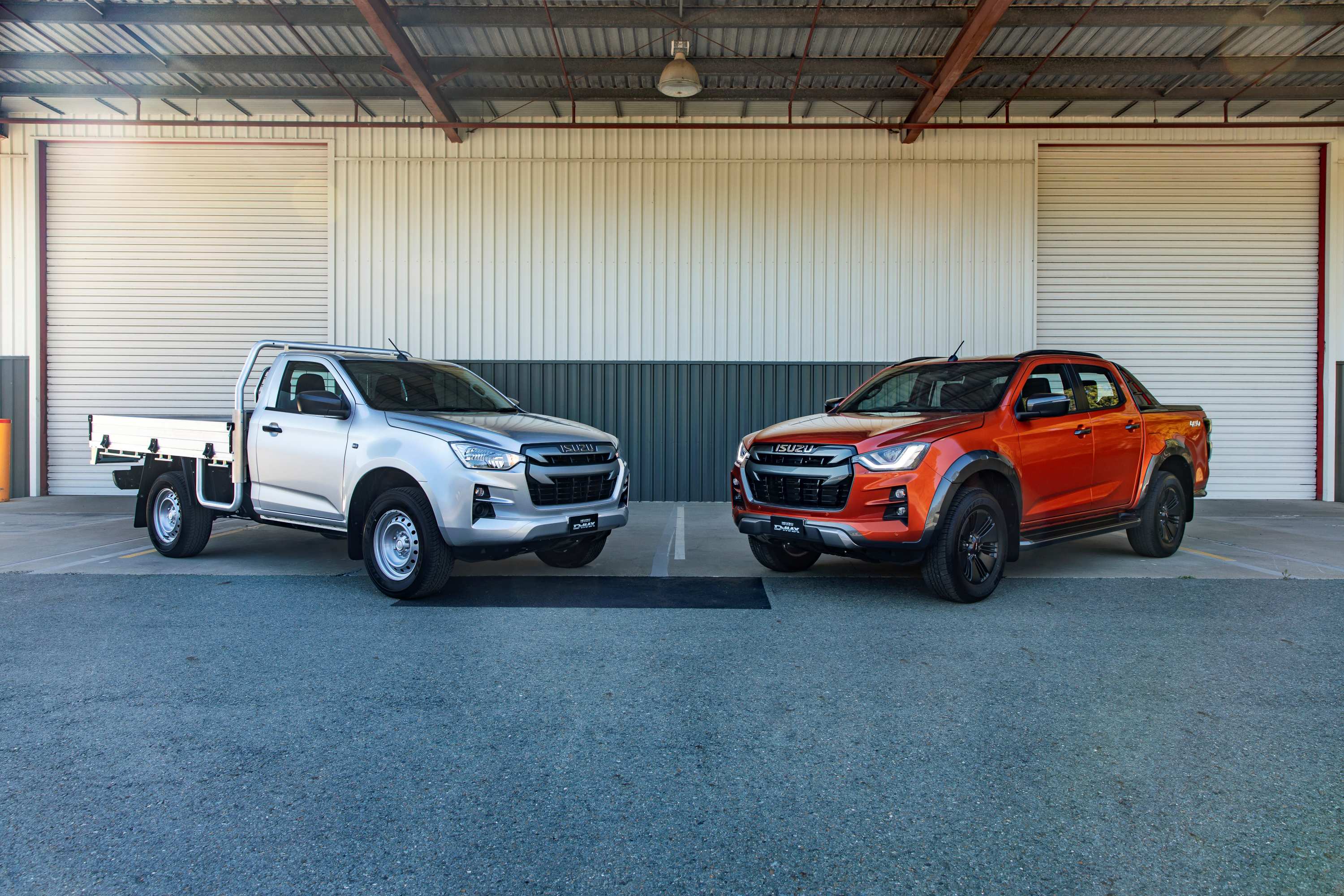 Isuzu D-MAX has long been a favourite Ute but while it displayed the characteristics of robustness and reliability, it was starting to show its age in key areas such as safety, infotainment connectivity and additional features that buyers have come to expect. 
Enter the all new Isuzu D-MAX released today that has brought the model in line with its competitors and in some areas is actually class leading. 
Its important to note that Australia is the only country in the world that retains the 3.0L engine, albeit revised. That is a good thing!
All-New Isuzu D-Max Key Points
Powered by Isuzu's reengineered 3-Litre, 140kW and 450Nm turbo-diesel engine, matched with new 6-speed transmissions
Improved off road capability with a rear diff-lock and up to 800mm wading depth and upgraded Terrain Command System
New levels of comfort, technology and premium features, including Android Auto™ and wireless Apple CarPlay® as standard
Comprehensive safety suite, standard across the range with Isuzu's IDAS: Intelligent Driver Assistance System
With larger and deeper rear trays, a longer wheelbase and lean horizontal bodylines, the D-MAX is sleeker in appearance
Pairing style with substance, the All-New flagship 4×4 D-MAX X-TERRAIN tops the range with exclusive features
On sale from 1 September 2020 with introductory drive away pricing of $29,990 for the 4×2 D-MAX Single Cab Chassis SX MT and $58,990 for the new flagship D-MAX X-TERRAIN. (X Terrain replaces the LS-T)
Available from Isuzu UTE Australia Dealers from September-onwards, the All-New D-MAX will be available across three cabin types; Single Cab, Space Cab and Crew Cab, with four model variants; SX, LS-M, LS-U and the range-topping, X-TERRAIN.
You can have a look at the full model range here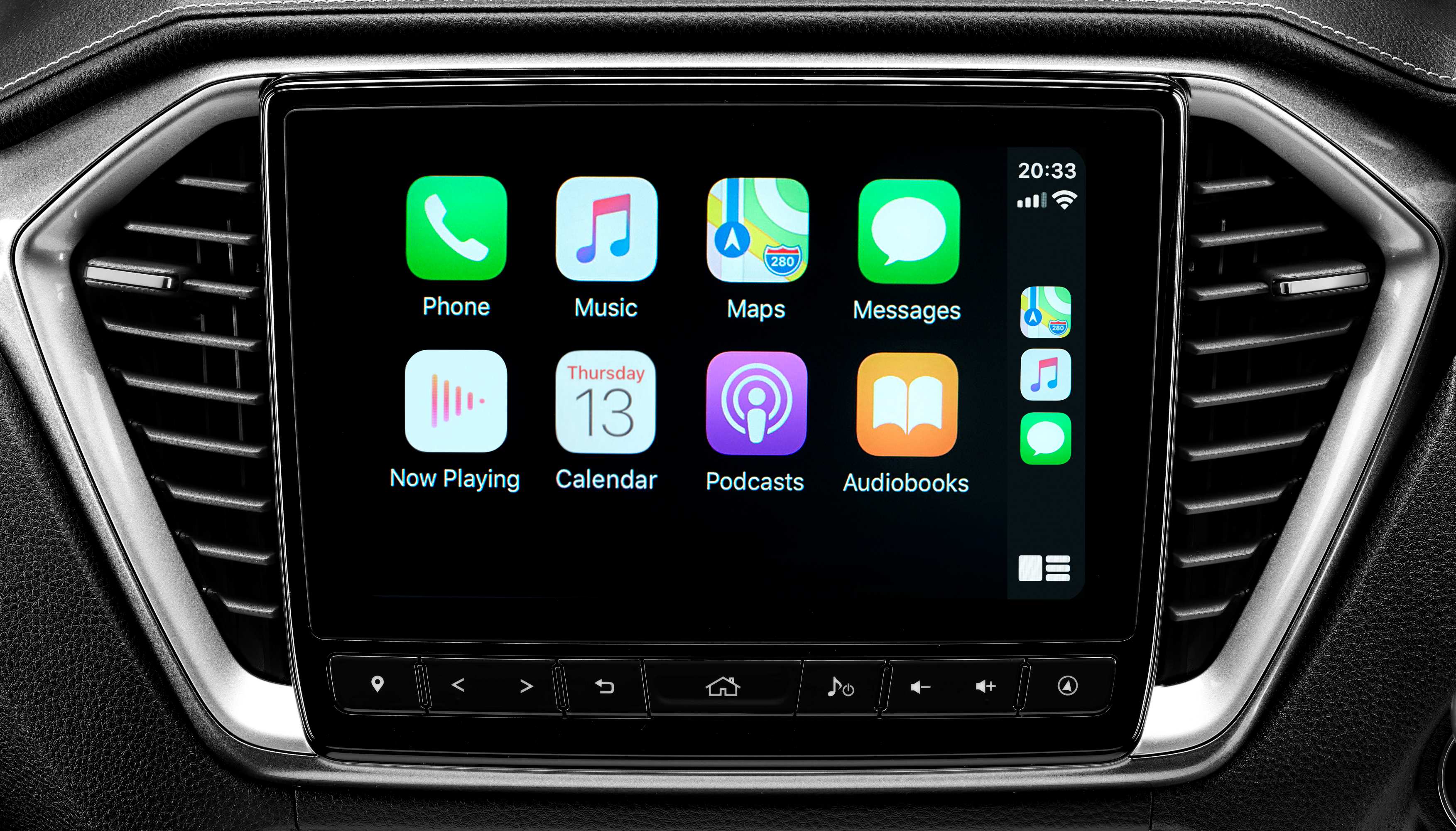 The new-flagship, D-MAX X-TERRAIN comes with an array of additional inclusions such as remote engine start, Smart Entry and Start, Walk Away Door Lock, and a lavish piano black and leather-accented interior. Equipped with a large 9" infotainment display with DAB+ radio, voice recognition, Sat-Nav, Android Auto™ and wireless Apple CarPlay®. The exterior design follows similar modern cues, including front and rear underbody spoilers, roof rails, fender flares, an aero sports bar, roller tonneau cover and tub liner.
"We've completely redesigned and modernised the Isuzu D-MAX from the ground up—with a new standard of premium features, blended with a suite of technological advancements and sharp, yet bold aesthetics," said Isuzu UTE Australia Managing Director, Hiroyasu Sato.
 "I'm proud to say that the Australian specification of the All-New D-MAX was designed with feedback from Australian drivers, our Dealers and the media. We've refined the areas that traditional ute drivers need, introduced features that families want and improved its capability to make the All-New D-MAX the ultimate all-rounder for the modern working families."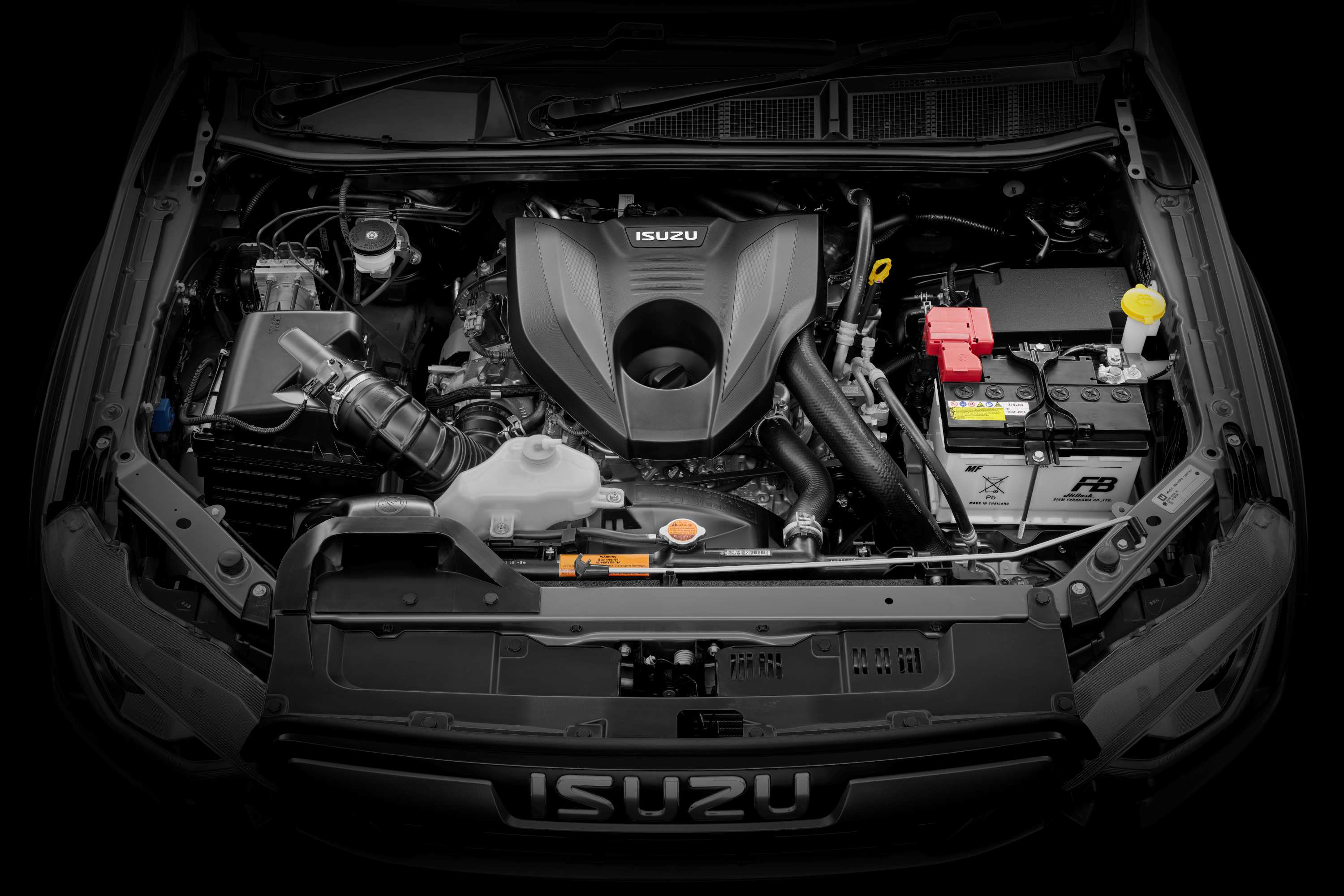 NEW ENGINE / DRIVETRAIN
Fuelled by local Australian feedback, Isuzu engineers have evolved the proven 4JJ1 platform to now produce 140kW at 3,600rpm and 450Nm at 1,600rpm through to 2,600rpm, with the new 4JJ3-TCX sporting a 10kW and 20Nm hike over the preceding engine. Its also quieter and more thermally efficient.
The strength of the engine comes courtesy of the wider and stronger torque band, with the 450Nm peak figure now available across a flat 1,000rpm stretch—a torque-band five times wider and more usable than its predecessor. Testament to how torque-efficient the 4JJ3-TCX is, midrange torque has also been further finessed, with a hearty 400Nm on tap from only 1,400rpm through to 3,250rpm.
Engine power is now transferred to the road through a more efficient and faster-shifting 6-speed automatic or 6-speed manual transmission.
While the revised power and torque figures are welcome, there is something in me that would dearly love to see a powerful hero version with the 150kW/500Nm mark as standard.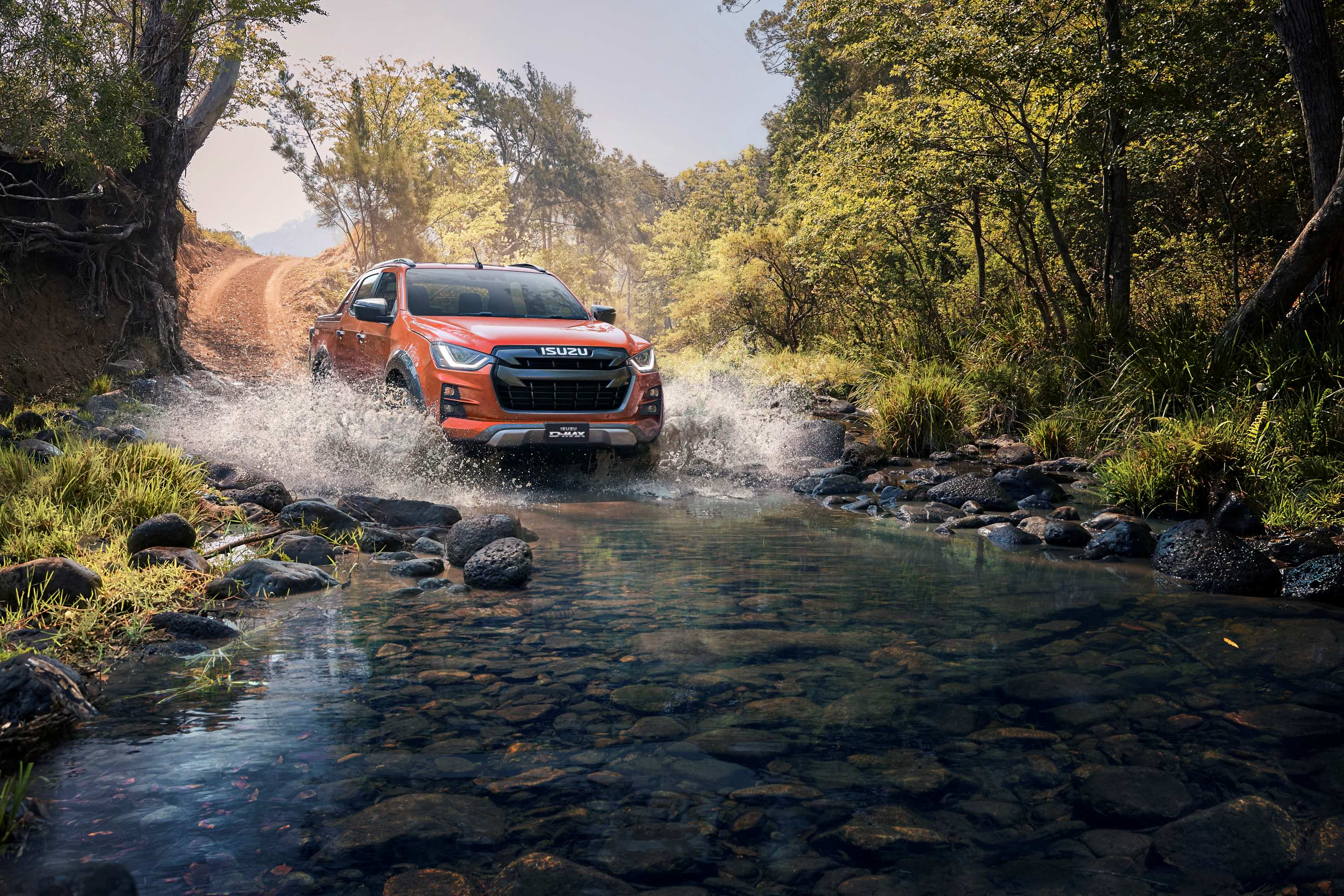 OFF ROAD PERFORMANCE
D-MAX 4WD capability has always been a strong point. Matching it with the best Utes on the market.
With off-roader enthusiasts in mind, Isuzu engineers have improved the All-New D-MAX's off-road tractability, durability and capability. 4×4 models benefit from a solid and lighter one-piece aluminium tailshaft, transferring to the rear differential, which is now fitted with an electromagnetic diff-lock for constant traction when off-roading.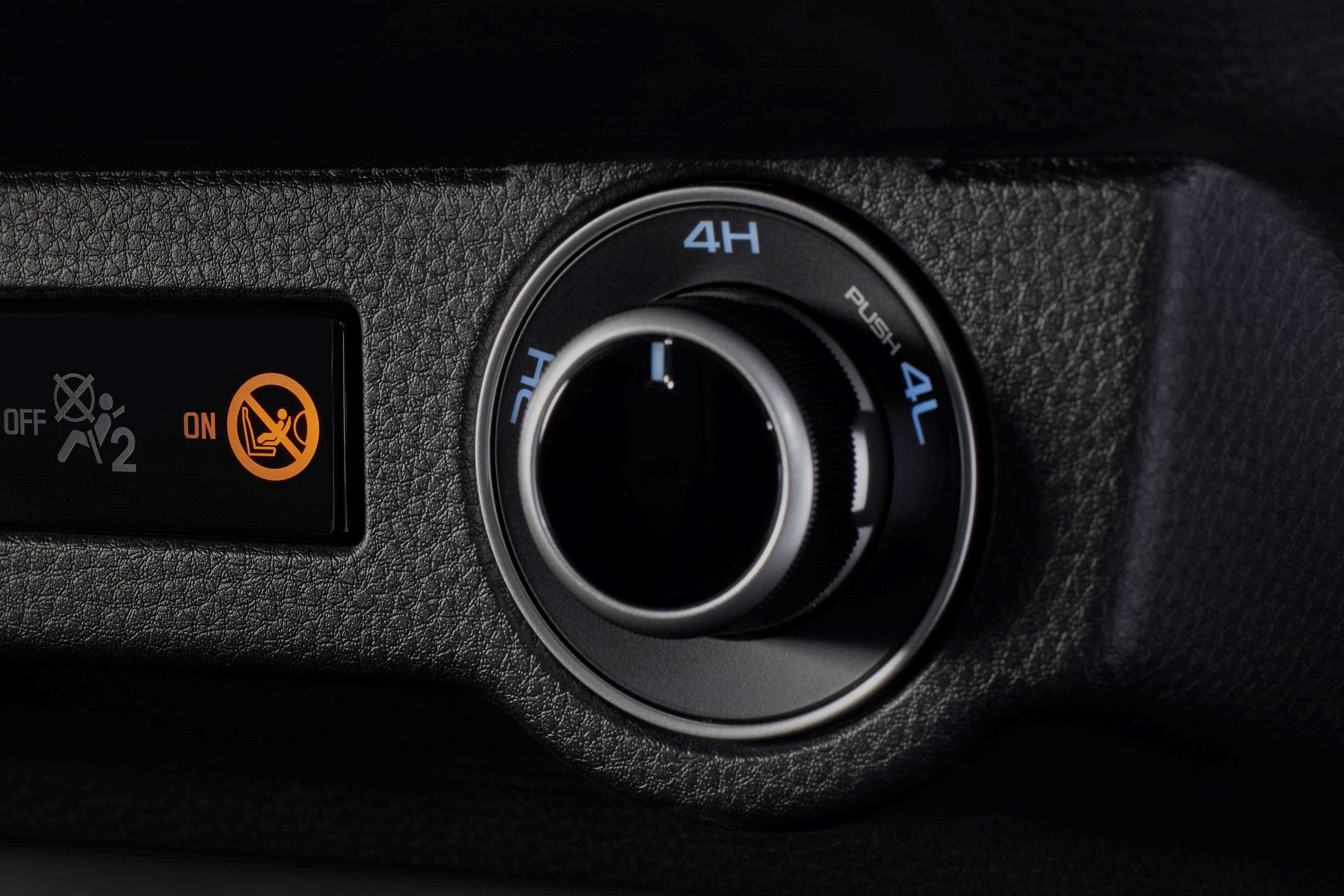 A clever re-engineered engine air intake system, based on Australian feedback, has increased the D-MAX's wading depth up to 800mm. Under the D-MAX is more ground clearance with a comprehensive redesign of the body and chassis, comes a welcomed improvement to the Approach, Departure and Ramp-Over Angles, which further aids in the All-New D-MAX's off-road prowess.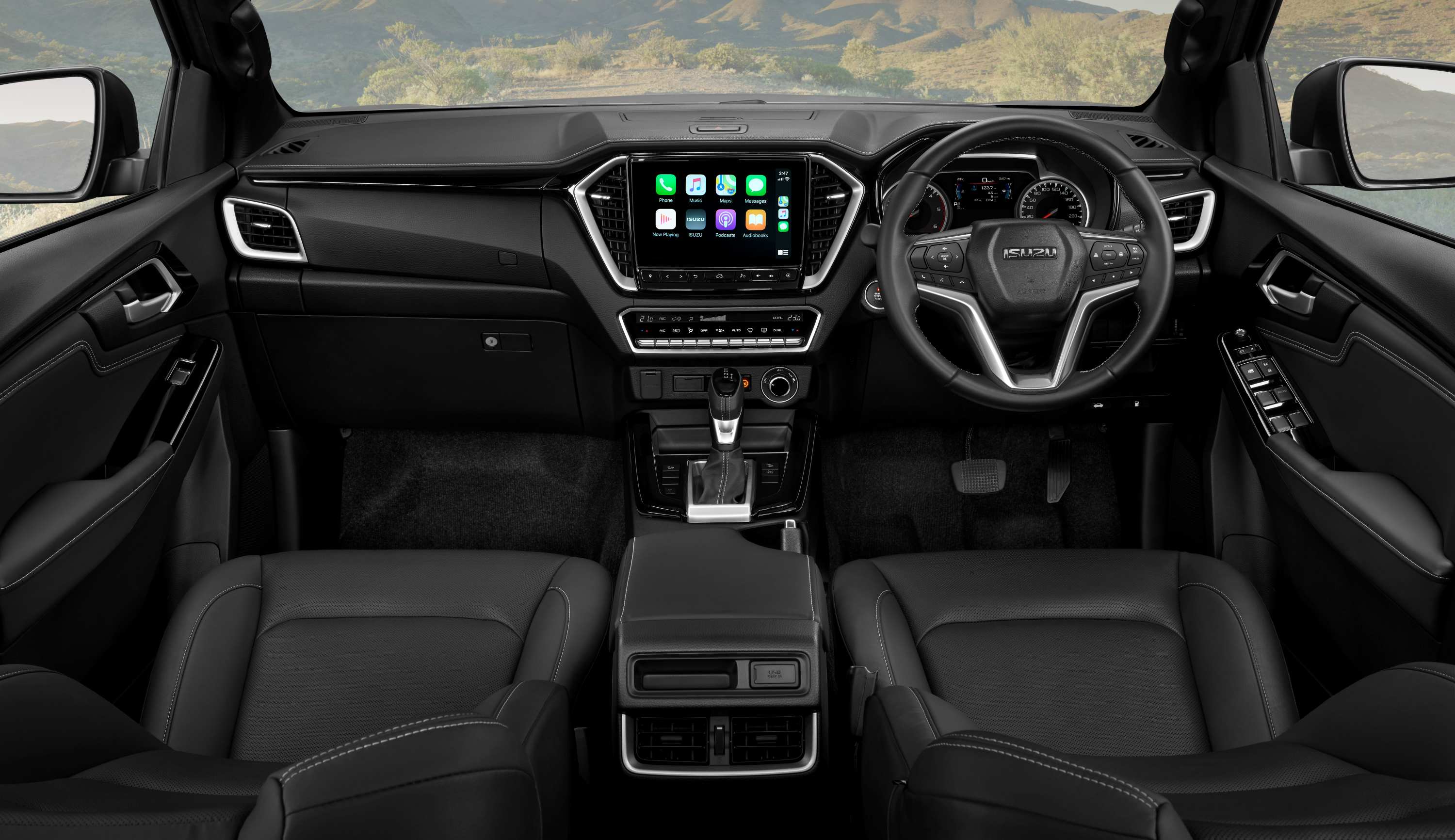 INTERIOR & INFOTAINMENT
The interior has been boldly redesigned and is equipped with improved levels of technology, comfort, convenience and connectivity.  Whether it's the single cab, space cab or crew cab, each D-MAX cabin is laid out to be functional and comfortable with premium materials used throughout.
At the heart of the dash is an high-definition 9" infotainment display (LS-U and X-TERRAIN), equipped with Sat-Nav, DAB+ radio, voice recognition, Android Auto™ and wireless Apple CarPlay® as standard.
SX and LS-M models sport a 7" display, with the same resolution, which looks crisper and more defined due to the tighter pixel density.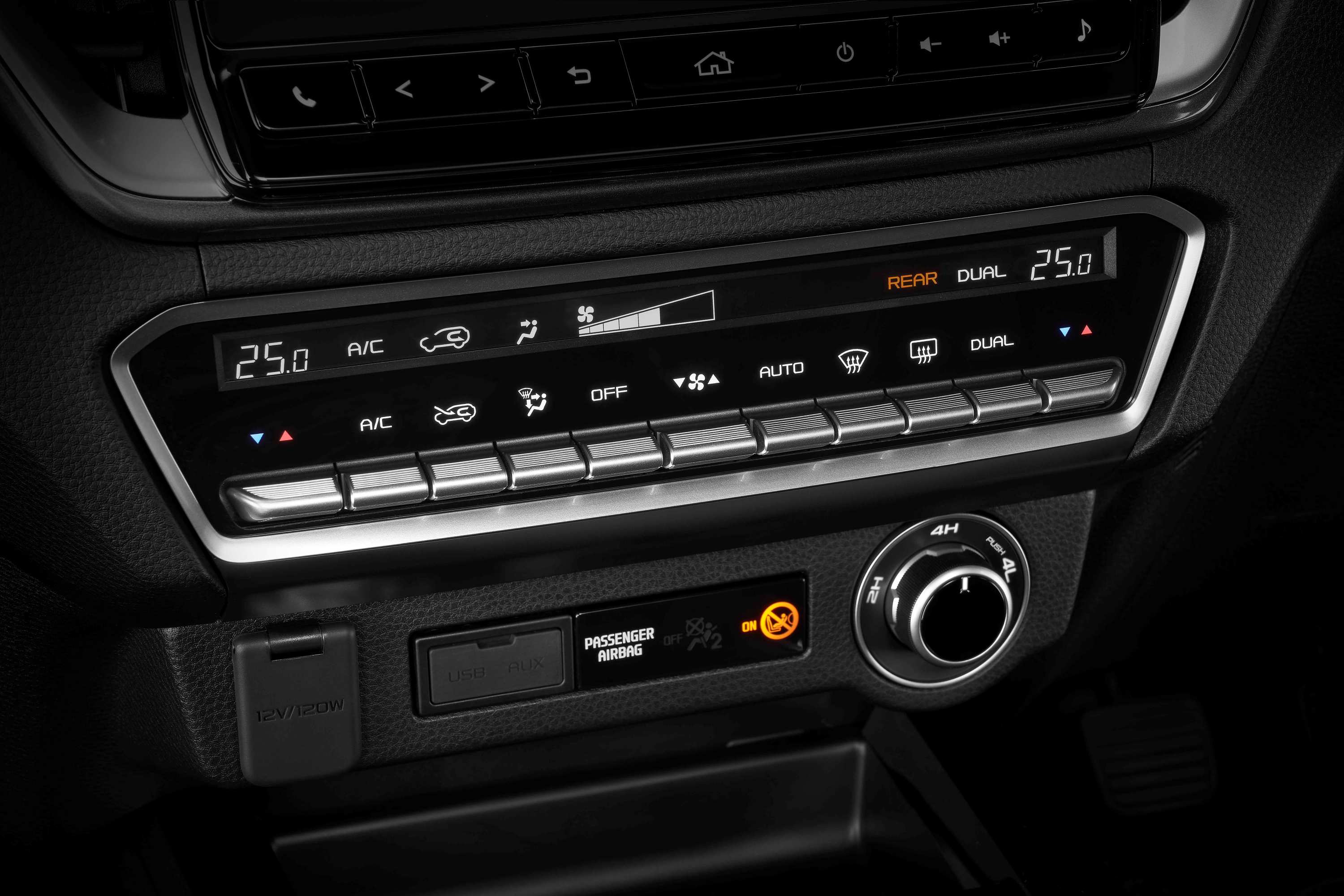 All buttons, switches and knobs have been meticulously designed to be ergonomic to use, with precise tactility when used.
LS-U and X-TERRAIN models further benefit from dual zone climate control for the front row and AC vents in the rear, standard across all crew cab models.
The driver is kept up to date with vehicle systems via a new 4.2" Multi-Information Display which is customisable, relaying data such as the digital speedometer, turn-by-turn navigation instructions, fuel usage and range data and menu sequences to the vehicle's IDAS.
The driver's indicator and wiper stalks now feature Comfort Turn indicator operation for easy lane changing and automatic rain sensing and headlight control, with automatic high-beam control.
SAFETY & DRIVING CONVENIENCE
Safety is an area where the D-MAX was lacking in the previous model and has made huge improvements in the new model.
As a welcome surprise the new Isuzu Intelligent Driver Assistance System (IDAS) is standard across the range. That's a bonus point for Isuzu.
IDAS is a suite of comprehensive safety and convenience features that complement the driver and dramatically improves the level of safety for all occupants, pedestrians, cyclists and other road users.
Some of these active safety features include Adaptive Cruise Control with stop & go traffic functionality, Autonomous Emergency Braking, Blind Spot Monitoring, Lane Departure Prevention, alongside other potentially lifesaving technology such as 8-airbags, including a knee and centre airbag.
Isuzu have pioneered this innovative technology for the first time in the Australian D-MAX, developing this suite to ensure it meets the extremely high safety standards in Australia. This system has been developed with customer's needs in mind, working seamlessly with frontal protection accessories, such as bullbars and nudge bars, which will be available as a genuine part at time of launch from Isuzu UTE Dealers.
Engineered for Australian conditions, IDAS has seen some extensive localised testing, which has enabled Isuzu engineers to finely calibrate the Traffic Sign Recognition (TSR) for Australian roads.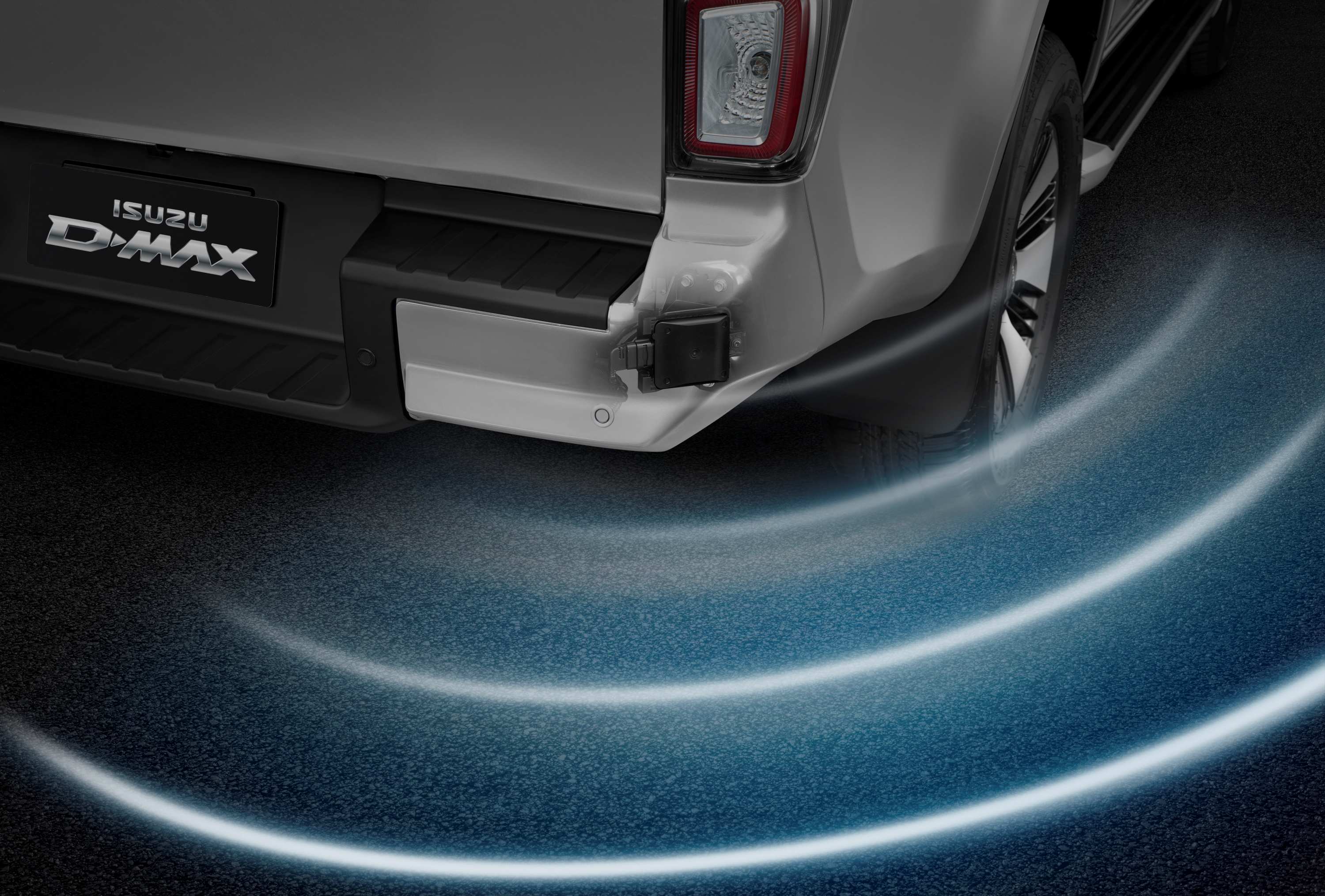 Also standard across the range, a new array of sensors now control headlight and windshield wiper operation, automatically turning them on and off when needed. Automatic High Beam control autonomously dims the high beams, when traffic is detected to avoid dazzling other drivers.
Providing additional safety, all D-MAX models, including Cab Chassis models come standard with a Reverse Camera including integrated parking lines and a rear-step bumper, which houses the rear IDAS radar sensors—that also take care of the Rear Cross Traffic Alert and Blind Spot Monitoring. Another bonus point for the D-MAX!
With surveys detailing that close to half of all Isuzu owners tow with their vehicle—up to the maximum 3.5-tonnes, all models come equipped with Trailer Sway Control (TSC), which adds that extra layer of certainty when towing. Yet another bonus point for the D-MAX
"The All-New D-MAX pioneer's active and passive safety technology previously un-seen in a ute, striving to achieve the highest possible ANCAP safety rating," said Isuzu UTE Australia Managing Director, Hiroyasu Sato.
SERVICE PLUS, PRICING AND AVAILABILITY
Backed with confidence, the All-New Isuzu D-MAX range comes standard with Isuzu UTE Australia's comprehensive ownership care package program, Service Plus 6-7-7; encompassing a 6 Year/150,000km Warranty, up to 7 Years Roadside Assistance when serviced through IUA Dealers and 7 Years Capped Price Servicing (CPS) program.
Recommended Servicing Interval

15,000km / 12 months

15K
30K
45K
60K
75K
90K
105K
Total
Capped Price Servicing Cost
$ 389
$ 409
$ 609
$ 509
$ 299
$ 749
$ 409
$ 3,373
D-MAX COLOUR CHOICES
In keeping with customer feedback, the All-New D-MAX range will be available in a tasteful selection of colours and finishes.
Mineral White
Basalt Black mica
Cobalt Blue mica
Mercury Silver metallic
Obsidian Grey metallic
Marble White pearl (LS-U and X-TERRAIN exclusive)
Magnetic Red mica (LS-U and X-TERRAIN exclusive)
Volcanic Amber metallic (X-TERRAIN exclusive)
The first examples of the All-New Isuzu D-MAX will arrive at Isuzu UTE Dealers towards the end of August, before the official on sale date of September 1, 2020.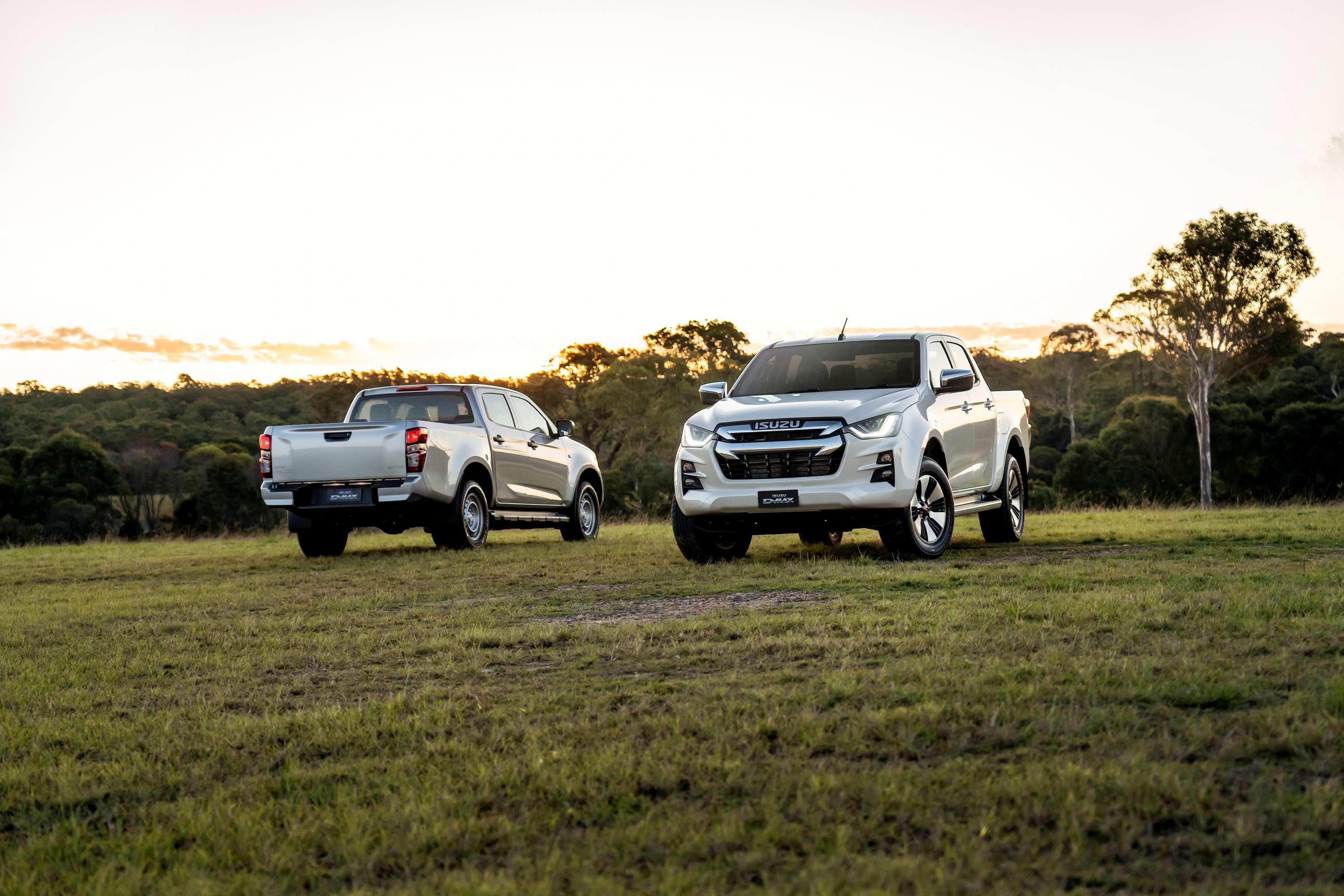 Pricing – RRP from 1st September, 2020
Drivetrain
Model
Body Type
Transmission
Rear Tray
 RRP
4×2
Single Cab Chassis SX
Single Cab
MT
Cab Chassis
 $       32,200
Single Cab Chassis SX
Single Cab
AT
Cab Chassis
 $       34,200
Crew Cab Chassis SX
Crew Cab
AT
Cab Chassis
 $       40,700
Space Cab Ute SX
Space Cab
AT
Ute
 $       38,900
Crew Cab Ute SX
Crew Cab
AT
Ute
 $       41,900
Crew Cab Ute LS-U
Crew Cab
AT
Ute
 $       48,900
4×4
Single Cab Chassis SX
Single Cab
MT
Cab Chassis
 $       40,200
Single Cab Chassis SX
Single Cab
AT
Cab Chassis
 $       42,200
Space Cab Chassis SX
Space Cab
MT
Cab Chassis
 $       43,700
Space Cab Chassis SX
Space Cab
AT
Cab Chassis
 $       45,700
Crew Cab Chassis SX
Crew Cab
MT
Cab Chassis
 $       46,700
Crew Cab Chassis SX
Crew Cab
AT
Cab Chassis
 $       48,700
Crew Cab Ute SX
Crew Cab
MT
Ute
 $       47,900
Crew Cab Ute SX
Crew Cab
AT
Ute
 $       49,900
Crew Cab Ute LS-M
Crew Cab
MT
Ute
 $       51,000
Crew Cab Ute LS-M
Crew Cab
AT
Ute
 $       53,000
Space Cab Ute LS-U
Space Cab
AT
Ute
 $       53,900
Crew Cab Ute LS-U
Crew Cab
MT
Ute
 $       54,900
Crew Cab Ute LS-U
Crew Cab
AT
Ute
 $       56,900
Crew Cab Ute X-TERRAIN
Crew Cab
AT
Ute
 $       62,900
With over 4-million kilometres and 6-years of development testing invested into the All-New D-MAX, Isuzu's seventh-generation ute is the most advanced, refined and sophisticated vehicle ever produced by the famed Japanese auto maker.