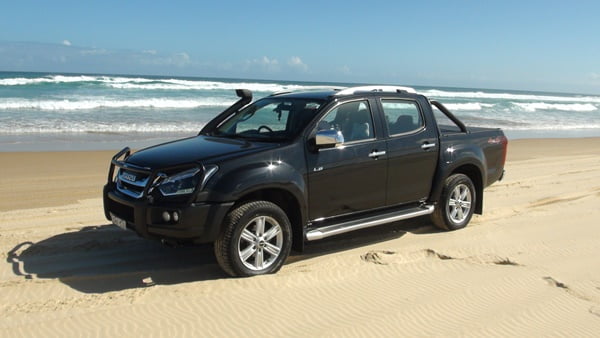 We had the Isuzu D-Max LST 4WD Dual Cab Ute for a week and between car launches and rain and wind we hadn't had much of a chance to get out and enjoy it.
During a break in the rain, the sun popped out and we decided to just go for a drive on Stockton Beach, considering we are literally one minute from the entrance. However it still proved to be exceptionally windy.
We had intended to go for a long drive but the windy conditions stopped us, but we still had fun just driving on the beach.
The Isuzu D-Max LST is the top of the range for the Isuzu Utes. It comes with a host of extra features and a small price hike. It has a RDAP of $59,527 (in Sydney) but can be had for a bit less than that if you ask the dealer nicely.

There is a new Euro5 compliant 3.0 litre turbo-diesel engine (world first for Isuzu) pumping out an improved 430Nm of torque. To assist with transferring the higher torque to the road there is a new 6-speed auto.
While its delivery was always punching above its weight the previous engines 380 Nm of torque was lacking compared to serious competitors! Thankfully now Isuzu have bumped that headline maximum torque figure to 430Nm. However, being Isuzu and having all that truck experience they understand that a shallow peak torque figure, while sounding good, often translates poorly to the real world use. So compared to the previous engine, 380Nm of torque (previous maximum) is now on tap from 1,700 – 3,500 rpm – which is 100 rpm lower and continues 700 rpm higher – meaning the same engine rpm provides more power and the same torque can be generated at lower engine rpm.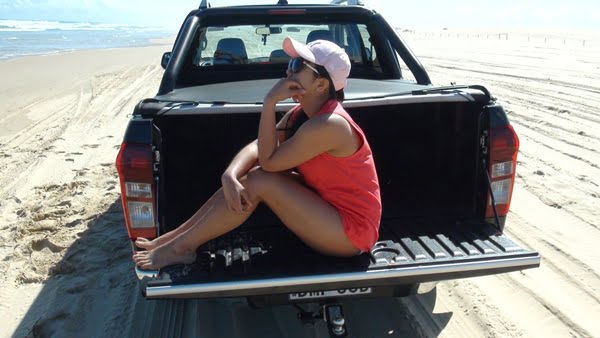 This is ideal for sand driving, as well as towing, off road work and lugging heavy trade gear around. That is why Isuzu Utes are so popular with workers. They just work and last.
Anyway the Isuzu D-Max LST 4WD Dual Cab Ute is ideal for the work Ute during the week and relaxed lifestyle choices on the weekend . As you can see from the video it was very relaxing.