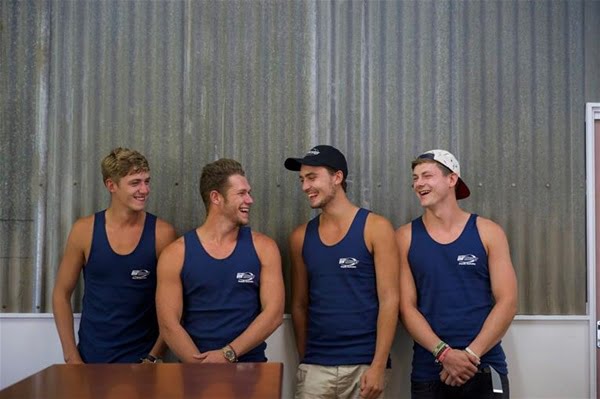 The 2015 Deni Ute Muster Milwaukee Tradie Challenge, proudly sponsored by Milwaukee Tools, invites tradies from all over the country to get together with their mates to compete in teams of four in the ultimate show of skill, design, innovation and good-old-fashioned Aussie know-how to build their very own version of a bona fide Australian icon – the humble outdoor Dunny!
The winning team will take away the prestigious honour of not only being named the first ever Milwaukee Tradies Team of the Year but also a massive grand prize of $4,000 CASH! Runners up won't walk away empty handed either, each taking home a Milwaukee prize pack.
The selection panel, comprising of Deniliquin's building elite and Milwaukee specialists, will scour all the entries and select four teams of four to compete in the Milwaukee Tradie Challenge to be held on Friday, 2 October, and hopeful contestants are encouraged to get as imaginative as possible with their applications. The selection panel will base their choices on creativity, originality, details and quality of the application and team name.
The four successful teams will be given just six (6) hours to complete the challenge LIVE on day one of the Deni Ute Muster. Milwaukee Tools will supply all the tools teams could possibly need to build their dream Dunny and all supplies, finishing items and materials required to build the Dunny will be supplied by Muster HQ …. However, as part of the challenge each item will have a price associated with it, and contestants must keep to within a set budget. Teams will have an opportunity on the day to develop a plan and brief for their dream Dunny that must adhere to a set of particular specifications as provided by the judging panel. Each team will be able to bring and utilise ONE item only to help set their Dunny apart from the pack.
Teams will be judged on the following criteria:
Design (uniqueness, visual appeal)
Workmanship
Teamwork
Team member appearance (team uniforms etc.)
Ability to adhere to a budget
Crowd involvement