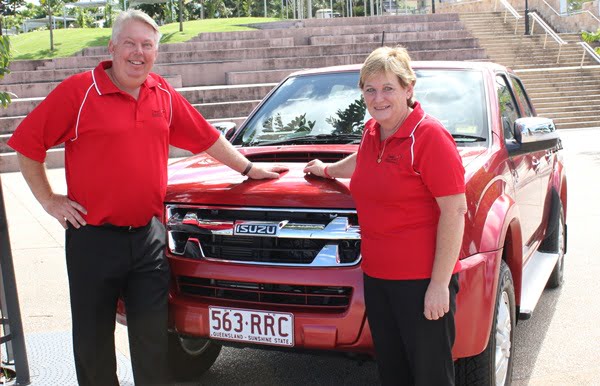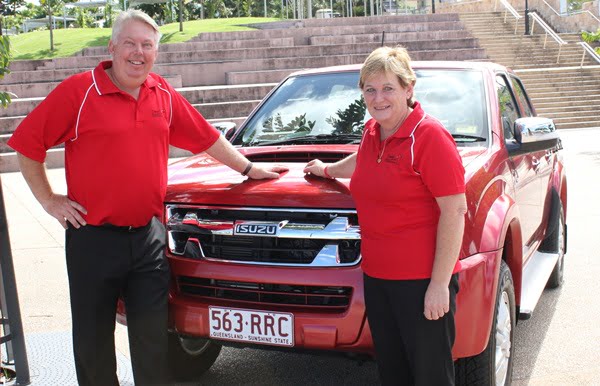 Isuzu UTE Australia are proud to announce a new partnership with the Daniel Morcombe Foundation (DMF) that will see a brand new Isuzu DMAX 4×4 vehicle supplied to the foundation to enable Bruce and Denise Morcombe to continue their outstanding work by talking and meeting with members of communities throughout Queensland and Australia.
"We are rapt that Isuzu UTE have come to help us. The old vehicle has been a real trooper but it is way past its use by date and really struggles with the demands of covering the huge mileage that we do.
"Plus towing a trailer that is now jam packed with a heap of merchandise and educational resources has really taken its toll," declared Bruce Morcombe.
"This is a big investment by Isuzu UTE and a real endorsement in the work that we do … we are very thankful that they have seen this and are prepared to back us," added Denise Morcombe.
The Daniel Morcombe Foundation implements 'Harm Prevention' initiatives to families across Australia and is committed to teaching Personal Safety to the young and vulnerable in our community by providing important skills and resources – free of charge.
"Our Maroochydore Isuzu UTE Dealer Principal Craig McPherson brought it to our attention that Bruce and Denise were in need of a new Ute, as their old one was falling apart," said Isuzu UTE Senior Public Relations Manager Dave Harding.
"Bruce, Denise – and the Foundation – work tirelessly and do an incredible job for our community so to be able to help make their life a bit easier is the least we could do," he added.
Isuzu UTE Australia has supplied the Foundation with an Isuzu D-MAX LS 4×4 Dual Cab.