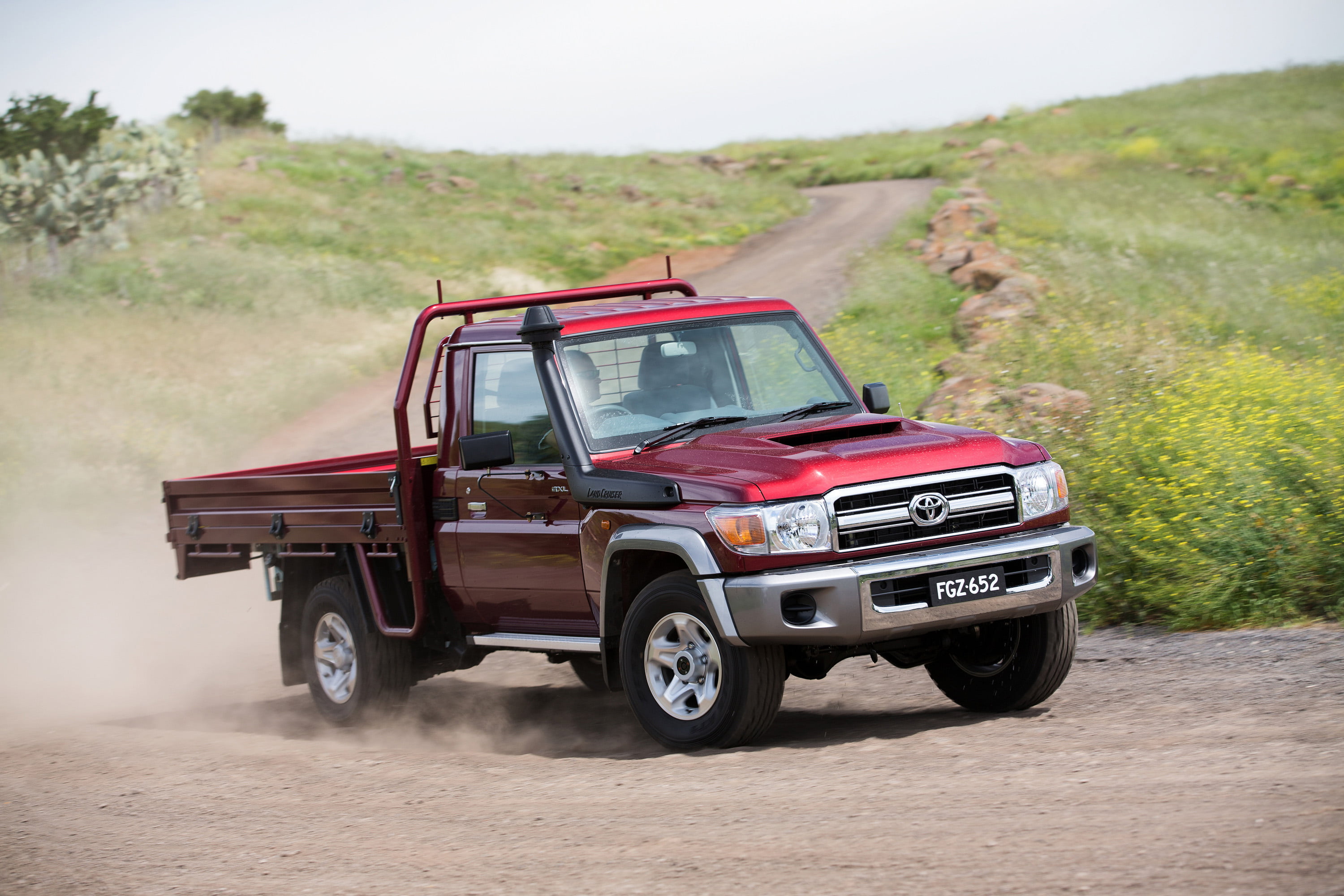 Toyota's LandCruiser 70 Series models – in cab chassis, wagon and iconic Troop Carrier variants – provide new creature comforts for hard-core off-road enthusiasts who rely on the vehicle's outstanding 4WD capability.
For the first time, all variants in the 4.5-litre V8 turbo-diesel workhorse range gain a multimedia system with a 6.1-inch touch screen that incorporates satellite navigation with voice recognition and Bluetooth connectivity.
Owners will also appreciate two front USB ports, a 12-Volt accessory power input, a larger smartphone holder and the addition of a cupholder in the passenger-door bin.
LANDCRUISER 70 SERIES PRICES (MLP)*
Workmate single cab chassis $68,950
GX single cab chassis $70,950
GXL single cab chassis $73,050
Workmate double cab chassis $71,500
GXL double cab chassis $75,600
Workmate troop carrier $71,350
GXL troop carrier $74,550
Workmate wagon $67,400
GXL wagon $71,500
LandCruiser 70 Series options:
Optional paint (all except troop carrier): $600
Diff locks (GX single and Workmate double cabs): $1,500
*MLP – Manufacturer's recommended retail price provided for media purposes only. Statutory charges or other on-road costs not included.