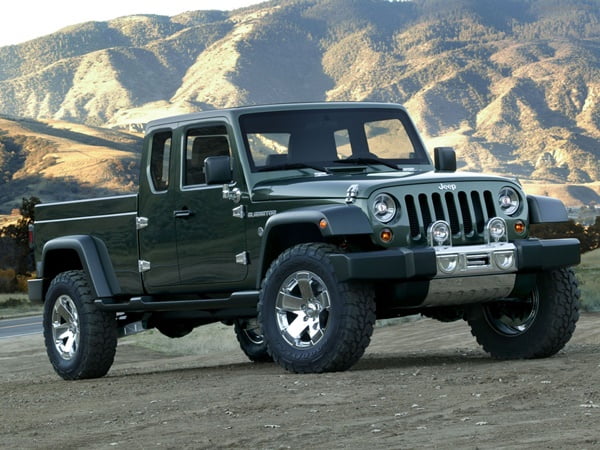 Is Jeep just teasing us with the prospect of a Wrangler based Ute vehicle. The respected US based Automotive News has learned independently that Jeep will make a Wrangler-based pickup in Toledo, a move that will soften the blow of a transferred Cherokee — Jeep's best-selling vehicle.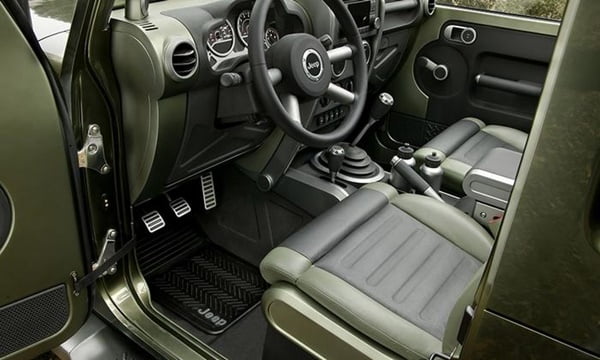 A Wrangler-based pickup has been on Jeep enthusiasts' wish list since the brand showed the Jeep Gladiator concept in 2005. The Gladiator was built on a Ram 1500 frame and shared Wrangler styling.
It is unknown whether the Wrangler-based pickup would be Gladiator-sized or smaller, to compete with the redesigned Chevrolet Colorado and GMC Canyon, as well as a potential Ford Ranger pickup. Either way, the Jeep badge and underpinnings should allow it to sell at a premium above those offerings.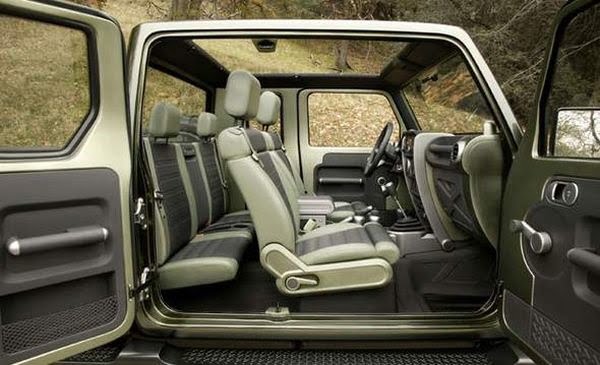 Like a lot of wish lists they remain wishes only and it is unlikely we will see a factory manufactured Wrangler Ute anytime soon here in Australia.
However for those who can't wait the aftermarket Jeep specialists Murchison Products, who are your Jeep suspension, accessory fit out and conversion specialists', have built three JK-8 conversions so far in their Australian workshop.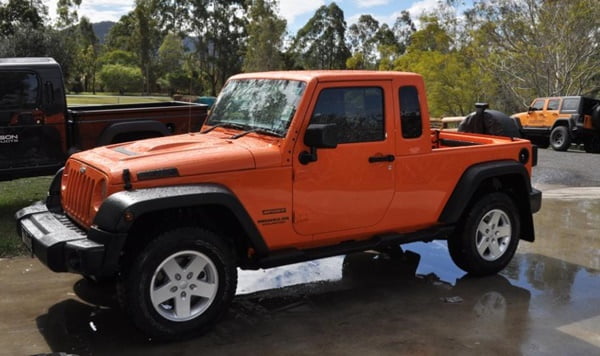 They are all in house conversions. Attention to detail is everything when converting and through experience they have come up with a lot of small but necessary improvements to the conversion process and the fit out itself to ensure that the final product is the best it can be.
JK-8 Conversion Kits are a genuine Mopar Product which they supply, convert and compliance with QLD Transport. This process requires an engineering pre-approval in writing from QLD Transport which as a conversion company they already obtained. Compliancing is included in the conversion price.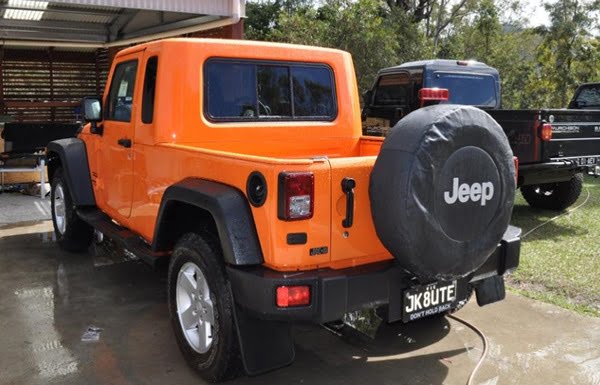 JK-8's are a 'style side' Ute conversion that converts a 4dr JK Unlimited to a 2dr 'extra cab'. It is an extensive conversion that takes between 6-8 weeks to perform successfully without being rushed. But in the end, it is worth it. The power and performance of a JK Wrangler, combined with the storage and tray-space of a Ute, this build will turn head wherever you go, and give you years of use and reliability.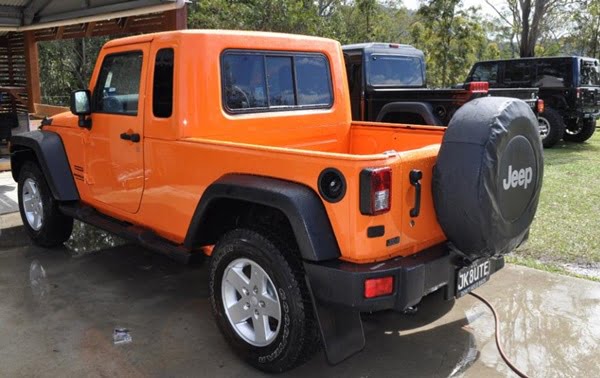 So for those Jeep fanatics the choice is yours. Wait till Jeep builds an original Ute or go for the aftermarket conversion.