As if its imposing presence on the road and the inimitable rumble of its 5.7 litre Hemi V8 engine was not enough, the 2019 RAM 1500 Laramie will be unmistakable on Australian roads thanks to its new grille and 30 cm high raised chrome badging on the tailgate.
The new 'high viz' RAM badging for the 1500 Laramie is the most obvious change to the RAM 1500 model since its launch last year. The RAM 1500 Express has also gained a new reversing camera and the Trailer Brake Control.
"Since its launch last year the RAM 1500 has proven to be the outstanding success for RAM in Australia that we expected, a point proven in February by the Australian production line achieving more than 200 vehicles re-manufactured in a month for the first time," says Alex Stewart, General Manager of RAM Trucks Australia. "More of a surprise has been the number of people wanting the luxurious top of the range specification of the 1500 Laramie matched to aftermarket performance features such as the sport bonnet and the sports exhaust. In response to this demand we have moved from the tradition RAM 'crosshair' grille to the chrome grille with the word RAM emblazoned across its front. Given the performance of the Hemi V8, many people's first sight of a RAM 1500 will be as it goes past them so, once again, there is no mistaking the RAM 1500, it now has RAM adorning the tailgate in 30 cm high raised chrome lettering."
The RAM 2500 Laramie now also has the new chrome grille with the word RAM emblazoned across its front RAM as well as embellishing its tailgate in 30 cm high lettering.
Fully factory-supported and backed by 37 RAM dealers across Australia, the RAM range sets new benchmarks for performance and ability while the remanufacturing process in Melbourne is a major source of employment in automotive engineering, design and production excellence both for the RAM Trucks Australian production facility and the Australian component companies that keep the factory supplied with Australian made parts.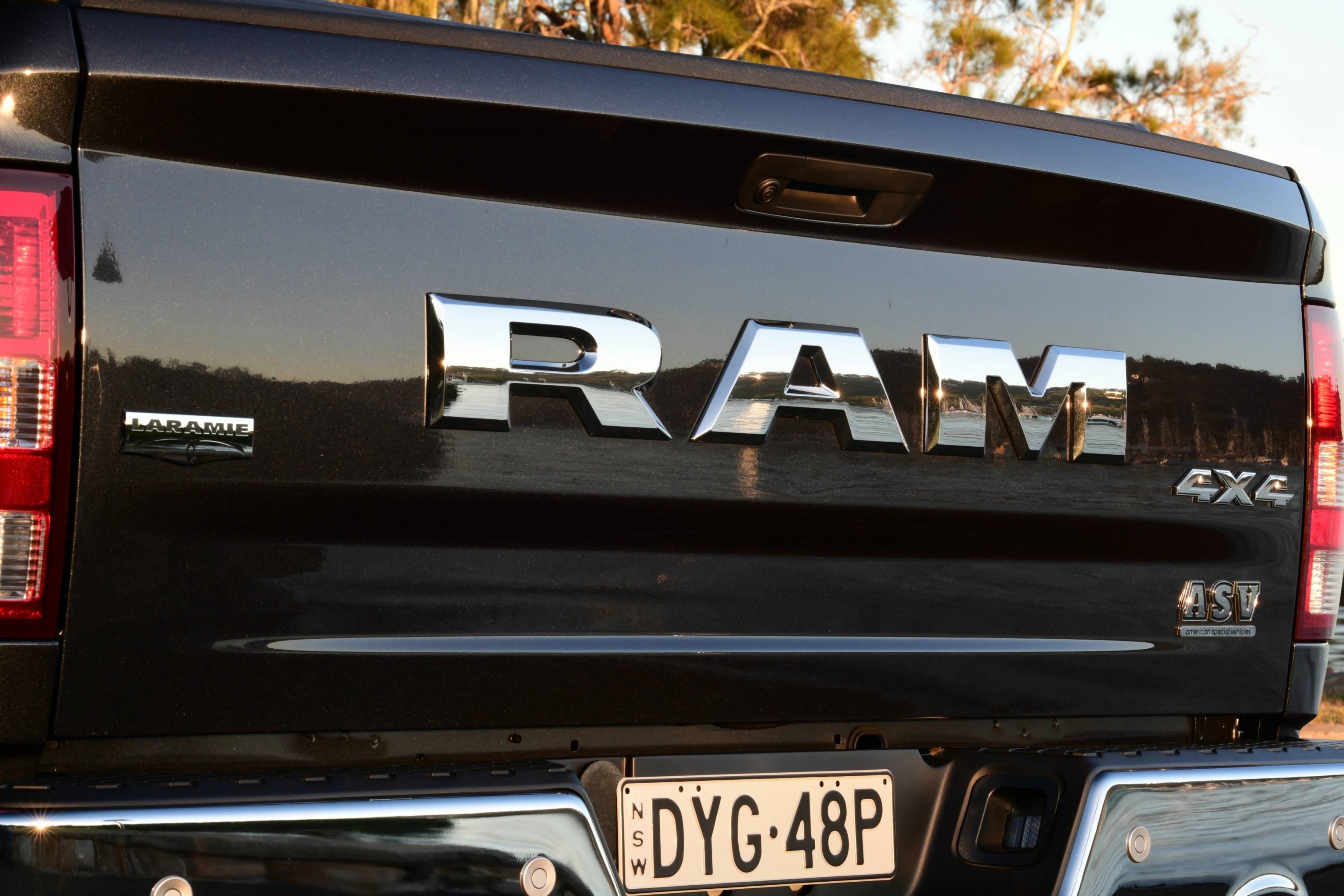 Every RAM truck is built specifically for the Australian market with a host of features and equipment from rear lights to the audio system. They are then shipped to Melbourne where they are remanufactured to right hand drive in a factory-approved process that ensures that they have the quality and consistency of the original left hand drive vehicle.
Leading the charge for RAM is the 1500 which at an opening recommended retail price of $79,950 plus statutory charges, dealer costs and delivery places it squarely amongst the Australia Ute market but with decisive advantages from its considerably larger interior and load tray, its market leading towing capacity of up to 4.5 tonnes, a choice of axle ratios and unique options such as the versatile RamBox® Cargo Management System. Not to mention the performance offered by the standard 291 kW Hemi V8 engine matched to an eight-speed gearbox.