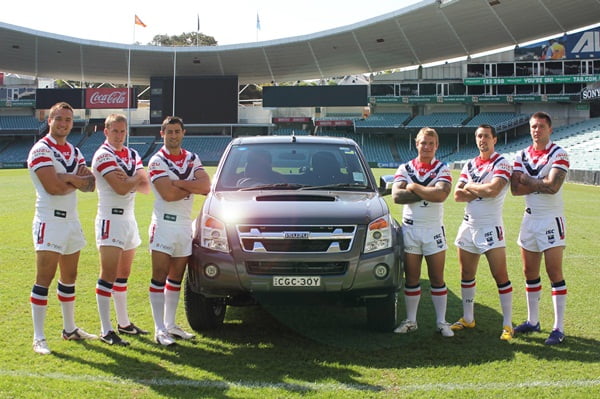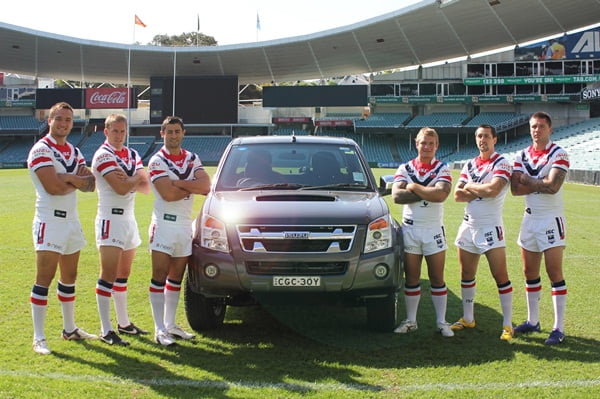 NRL team the Sydney Roosters have signed leading car manufacturer Isuzu UTE Australia, as Sleeve Sponsor for the next three years, further boosting the Club's corporate confidence in season 2012.
Welcoming the premium partnership with the Club, Chief executive Mr Steve Noyce said:
"We are delighted to welcome Isuzu UTE to the Sydney Roosters stable. Isuzu UTE Australia recognises the broad-reaching opportunity that the Roosters and Rugby League provides to connect with a large and varied customer base.
"Having Isuzu UTE join our group of major sponsors is another great step forward for the Roosters and we look forward to working with them over the next three years and beyond."
A subsidiary of Japan's largest trading and investment company, Mitsubishi Corporation, Isuzu UTE Australia was founded in 2008 and specialises in the very best in new utes.
"Isuzu UTE Australia is proud to announce our new partnership with one of Australia's iconic sporting teams – the Sydney Roosters," Isuzu UTE Australia's managing director Yasuhiro Takeuchi said.
"Our association with the Sydney Roosters and NRL platform will help take our brand to the next level and provide our company with various networking and business growth opportunities," he added.
"There's also a great synergy between Isuzu UTE and the Roosters – we're both tough, reliable and play hard," Takeuchi concluded.