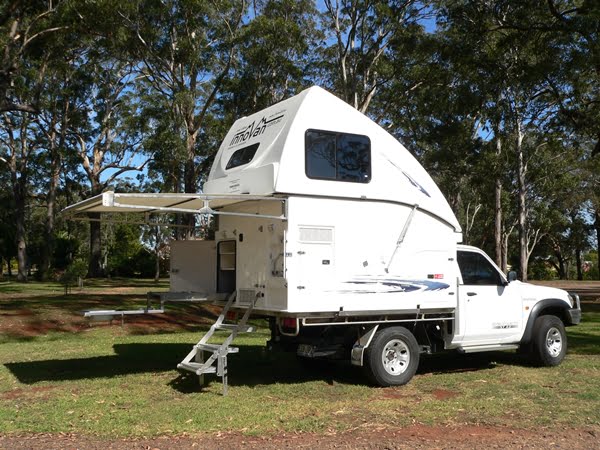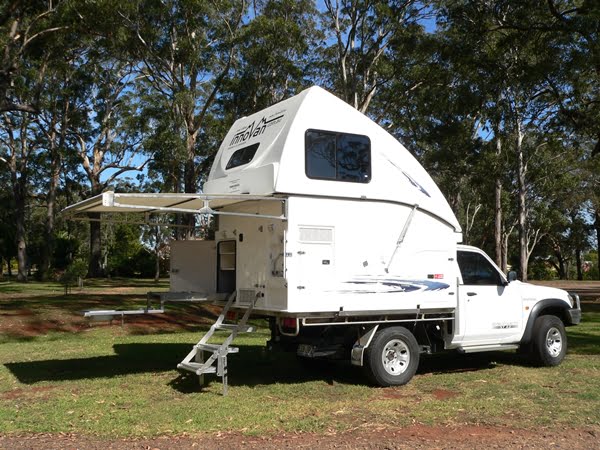 The slide on camper market has a broad spectrum of styles and designs from the simple to the elaborate. The Innovan slide on camper tends towards the elaborate with its almost space pod design. Made from one piece moulded GRP Composite Roof, Base & Furniture the Innovan slide on camper is both form and function rolled into one design.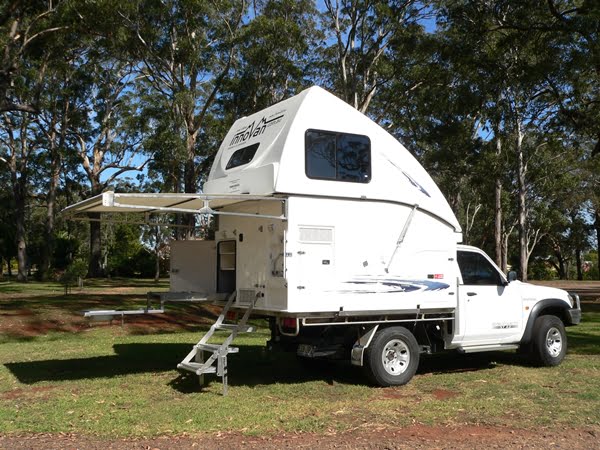 that it takes only seconds and one single movement to change from an attractive, streamlined compartment, with a height only 1.5 metres above the floor to an enclosed living space with solid walls and a ceiling close to 3 metres high (higher than most house ceilings).
Innovan                                     AUS   Slide On Camper
| | |
| --- | --- |
| Model | Innovan slide- on |
| Model Price | TBA |
| Sleeps | 2 |
| Tare | 700 kg |
| Awning | Set up in 3 seconds |
| Dimensions | 2.7 x 2.15 x 1.5 metres |
| Construction | Composite fibreglass with solid walls |
| Kitchen | Internal and external |
| Roof | Hinged, raised with gas struts |
| Legs | Windup detachable jacks |
| Water Capacity | From 55 L to 220 L |
| Warranty | Up to 5 years |
| Website | Info@Innovan.com.au |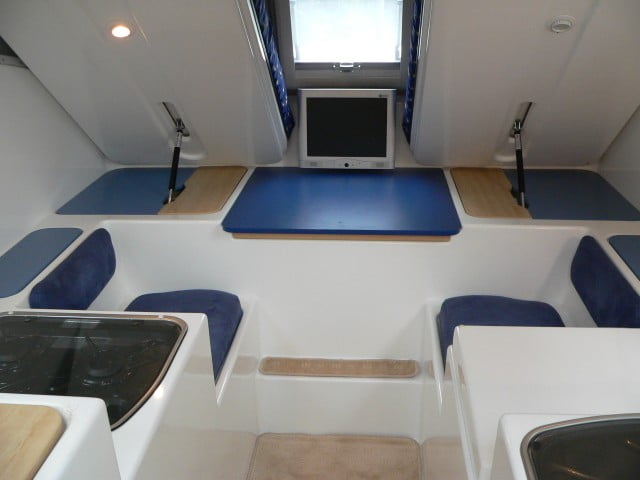 The Innovan slide on in its present form was first produced in 2005 after extensive testing and there are now clients in all states and territories who have experienced many thousands of kilometres of trouble-free off-road travel. This Australian made slide-on resulted from collaboration between Welby Davidson ( who at that stage had more than 30 years of experience in slide-on off-road camping) and his son Neil who is an award-winning industrial designer.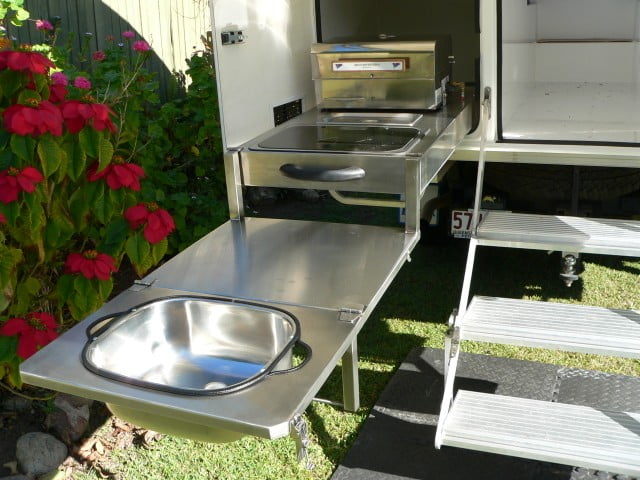 Gas struts enable the roof to be raised, the awning extended and the user-friendly steps lowered effortlessly in a matter of seconds. There is exceptional storage space which can be accessed from inside or outside. The 1.5 m high aerodynamic shape for travelling results in little or no increase in fuel consumption.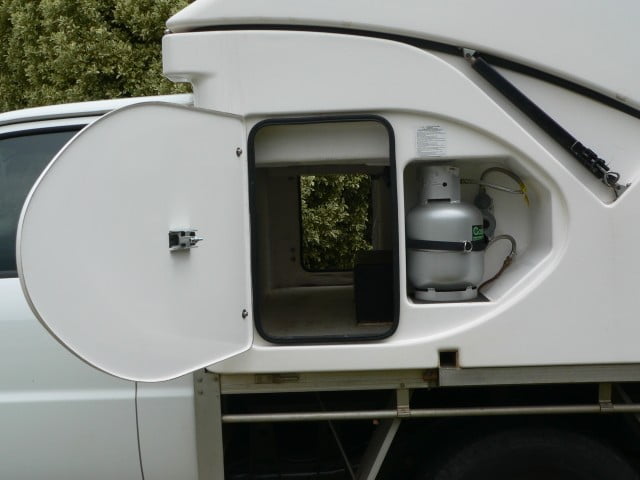 The living space has a 3 m high ceiling, solid insulated walls and screened windows on four sides for your comfort. Naturally all windows and doors, including cupboard doors, are lockable for security and for your safety. The emphasis is on quality with LED lights and the best quality stainless steel fittings.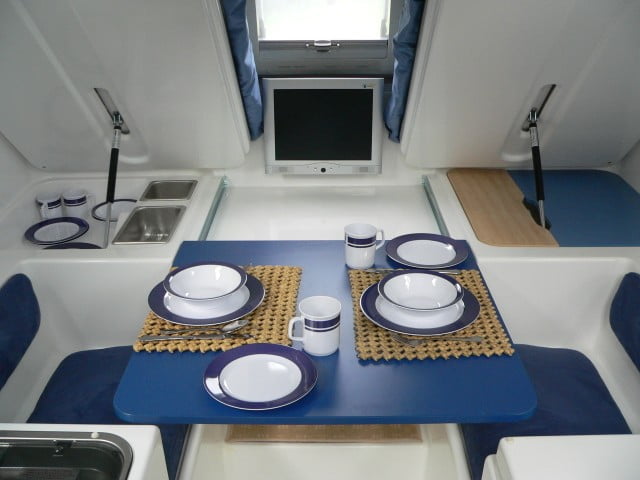 There are both internal and external stoves and sinks, an 85 L fridge/ freezer, a dinette and a toilet and shower available for your use by lifting a lid or opening a door.
You may select the options that you want included so that you satisfy  your specific needs.