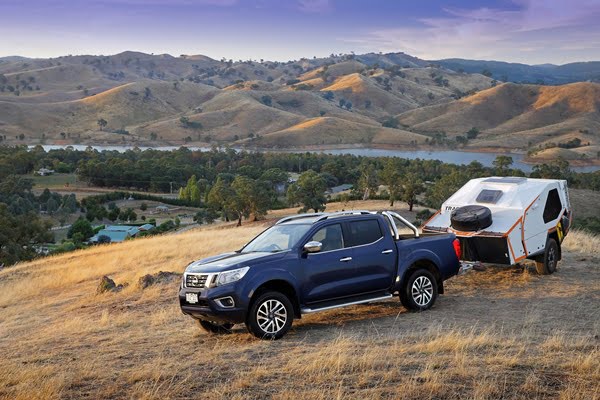 With more than 80 years' experience designing, developing and building vehicles in this important light-commercial category, Nissan utes are synonymous with endurance and capability. And for 2017 it has made a number of enhancements to its Australian Navara range.
Since its arrival in Australian showrooms, the Navara has been praised for many of its characteristics, including its class-leading fuel efficiency, the performance and responsiveness from its 2.3-litre twin-turbo diesel engine, its comfortable and functional interior, and its real-world capabilities for work and leisure. Together, its mix of design, performance, ride comfort and technology has made it the choice of more than 27,000 Australian customers since 2015.
"The Navara Series 2 offers an even more compelling mix of the features Australian one-tonne ute buyers are seeking," said Richard Emery, Managing Director and CEO of Nissan Australia.
"Since this model's local release in 2015, our customers have applauded its real-world capabilities and strong performance and they have told us they like its great blend of styling, fuel efficiency, driving experience and value for money. And this updated version of the Navara, our most popular Nissan model in Australia, delivers more of what they've asked for."
The following product changes have been applied to the Australian Nissan Navara range, resulting in the Navara Series 2:
Enhanced suspension tuning on Navara model variants fitted with 5-link coil-spring rear suspension (does not apply to model variants fitted with leaf-spring rear suspension):
o Revised front shock absorbers
o Revised rear shock absorbers
o Revised rear rebound dampers
o Result: more refined ride and handling with improved lateral stability, especially when carrying a load in the cargo area or towing
ST-X model grade
o Sunroof is now optional, not standard equipment
ST model grade
o Satellite navigation is now standard equipment (DC models only)
SL model grade
o New work-horse model grade for the Australian Navara range
o Uses the 5-link coil-spring rear suspension
o SL grade sits below the ST grade but above the RX grade
o Has the features of the Navara RX but with the addition of:
140kW / 450Nm twin-turbo diesel engine
Wide body and wide steel wheels with 225/70R16 7J tyres
Rear-view camera
LED headlamps and daytime running lights
Interior vinyl floor
RX model grade
o Dual Cab RX Cab Chassis is now available in both automatic and manual transmissions
o Vinyl flooring replaces carpet
Deletion of rear fold-out cup holders in dual-cab model variants
Deletion of NP300 model naming; no longer "NP300 Navara", now "Navara"