Ford announced that it would be bringing the F150 utility into the Australian market by mid 2023 on the day of the Federal Government's Budget announcement with its widely predicted slashing of the petrol excise tax by 22 cents a litre.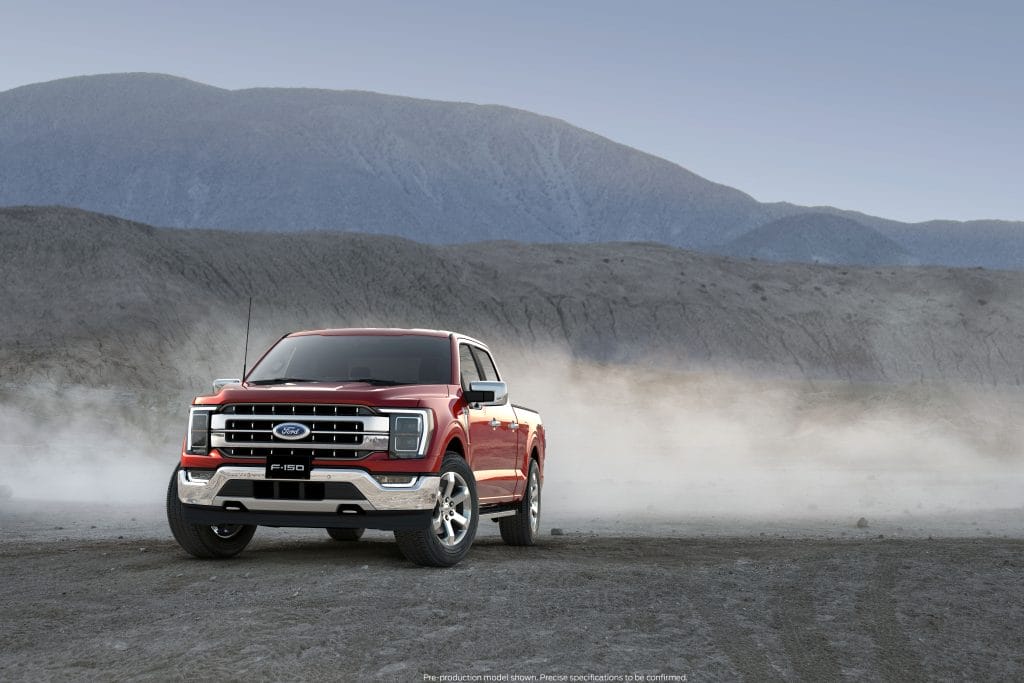 The F150 has been the top selling vehicle in America since 1983 with total sales of more than 40 million vehicles.
The Australian F-150s will be offered with a Crew Cab body, a mid-spec 3.5L V6 engine 298Kw1  and 678Nm1 of torque, and a 10-speed transmission,
TO LISTEN TO THE F-150 RADIO REVIEW CLICK BELOW
The curb weight of the Australian model has a curb site weight that starts at over 2100 kgs but it will be rated to tow 4.5 tonnes.
It will be offered in this country with either one of two equipment levels the XLT and premium Lariat
Ford Australia has engaged engineering specialist RMA Automotive (Headquartered in Thailand) to remanufacture Australian-bound vehicles to right-hand drive.
Price information has not been released.
Ford Australia's product development team – the same team that brought the Next-Generation Ranger and Everest to the world – has played a role in bringing the F-150 to Australia.
Working in conjunction with their US counterparts, Ford Australia's product development engineers will collaborate with RMA Automotive to ensure a 'Built Ford Tough' conversion, with the quality and reliability that has come to be expected of Ford's commercial vehicles.
Ford says that RMA Automotive has more than 30 years of engineering expertise, and is considered one of the world's leading suppliers of modified vehicles, with over 100,000 modified Ford vehicles delivered globally to date. As a Ford Qualified Vehicle Modifier (QVM), Ford's relationship with RMA dates back to 1997, with projects in markets from Europe and North America, to Asia Pacific, Africa, and the Middle East.
Remanufacturing of the vehicles from left-hand drive to right-hand drive will take place in an RMA Automotive-leased facility at the Merrifield Business Park in Mickleham, north of Melbourne. Located in the same precinct as Ford's new parts supply and logistics hub, and close to Ford's engineering head office in Campbellfield, engineers from Ford and RMA will collaborate to ensure the vehicles are remanufactured to Ford's high standards.
Motoring Minutes are heard around Australia every day on over 50 radio channels through the Torque Radio network. 
Motoring Minute has an average daily audience of over 150,000 listeners. That's over 750,000 listeners a week.
Motoring Minute is also broadcast as part of Overdrive Radio Program, which is broadcast through the Community Radio Network across Australia.
Motoring Minutes are also syndicated through various news sites around Australia.