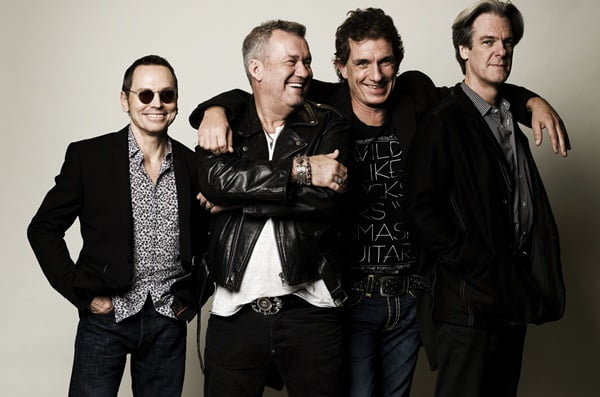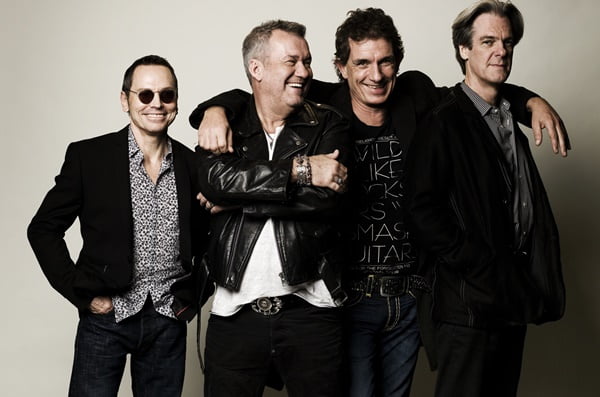 The legendary Cold Chisel have announced that they will start their 2015 One Night Stand national tour with a headlining set at the 2015 Deni Ute Muster on Friday, 2 October 2015.   
Cold Chisel smashed the record for the biggest crowd at the Muster in 2010 and it also marked the last time the band performed with their drummer, Steve Prestwich, who passed away in January 2011.     'We loved playing the Deni Ute Muster in 2010 and we can't wait to play there again. It holds great memories and emotions for us, being the last time we ever played with Steve," said guitarist Ian Moss.   
With a history that spans forty years and a reputation forged through blistering live shows and a catalogue of much-loved songs and albums, Cold Chisel has become a part of the nation's psyche. Their story is colourful, volatile and proud and their music continues to be ingrained in the hearts of generations of Australians.
They've sold almost 7 million albums across bona-fide Australian classics like East, Breakfast at Sweethearts and Circus Animals, while songs like Cheap Wine, Choir Girl, When The War Is Over, Flame Trees, Bow River, Saturday Night and Khe Sanh remain the staple of radio playlists, pubs, jukeboxes, barbeques and karaoke bars across every part of the country.  
Their reunion in 2009, for a one-off performance at Sydney's Olympic Stadium, saw the band play in front of 50,000 people – the biggest crowd of their career. This sparked a renewed enthusiasm for working together again – onstage and in the studio.  In 2010 they smashed the record for the biggest crowd at the Deni Ute Muster and then in late 2011 they undertook the Light The Nitro tour, one of the biggest tours ever by an Australian band.
In 2012 they then released the critically hailed and Gold-selling No Plans album which debuted at #1 on the ARIA Australian Album chart.   After a three year break, in February this year Cold Chisel played the Clipsal 500 in Adelaide to over 35,000 people. More recently the band announced two special shows under the banner 'The Last Stand of Sydney's entertainment centre', to mark the closing of the iconic Sydney venue (now known as the Qantas Credit Union Arena). The band promised to construct a show that referenced their legendary 1983 Last Stand tour and it captured the fascination and excitement of music fans across the country – with the band selling all 20,000 tickets in minutes.  
"The Muster is going to be the first show of our One Night Stand tour so it'll be full of excitement, adrenaline, emotion – and just the right amount of danger," said singer Jimmy Barnes. "Bring it on!" 
NSW Minister for Trade, Tourism and Major Events Stuart Ayres said, "The Deni Ute Muster is one of Australia's most unique festivals and it's fitting that one of Australia's most iconic bands, Cold Chisel, will return to the festival stage again this year." 
"The Deni Ute Muster brings thousands of visitors to Deniliquin, who come to enjoy a taste of the Regional NSW lifestyle along with world-class entertainment. The NSW Government is proud to be supporting the event in 2015 through our tourism and major events agency Destination NSW," he said. 
The Deni Ute Muster is on almost every local and international bucket list and with, more music and more fun than your average long weekend can cram into it, our Australian Made special event will be one to remember for a lifetime so don't miss out – get your tickets today! 
Festival General Manager, Kate Pitt said "Cold Chisel deserve their legendary status – as no one has documented Australian life better than Chisel, so to have them headlining our proudly Australian event will be the perfect way to celebrate our 17th record breaking Muster".  
The Deni Ute Muster is proudly supported by the NSW Government through its tourism and major events agency, Destination NSW.  Deni Ute Muster Conargo Road, Deniliquin, NSW Friday, 2 October and Saturday, 3 October, 2015     
Cold Chisel, Birds of Tokyo Lee Kernaghan, Adam Brand The McClymonts, Morgan Evans, Sunny Cowgirls  The Wolfe Brothers, Adam Eckersley Band and The Pigs