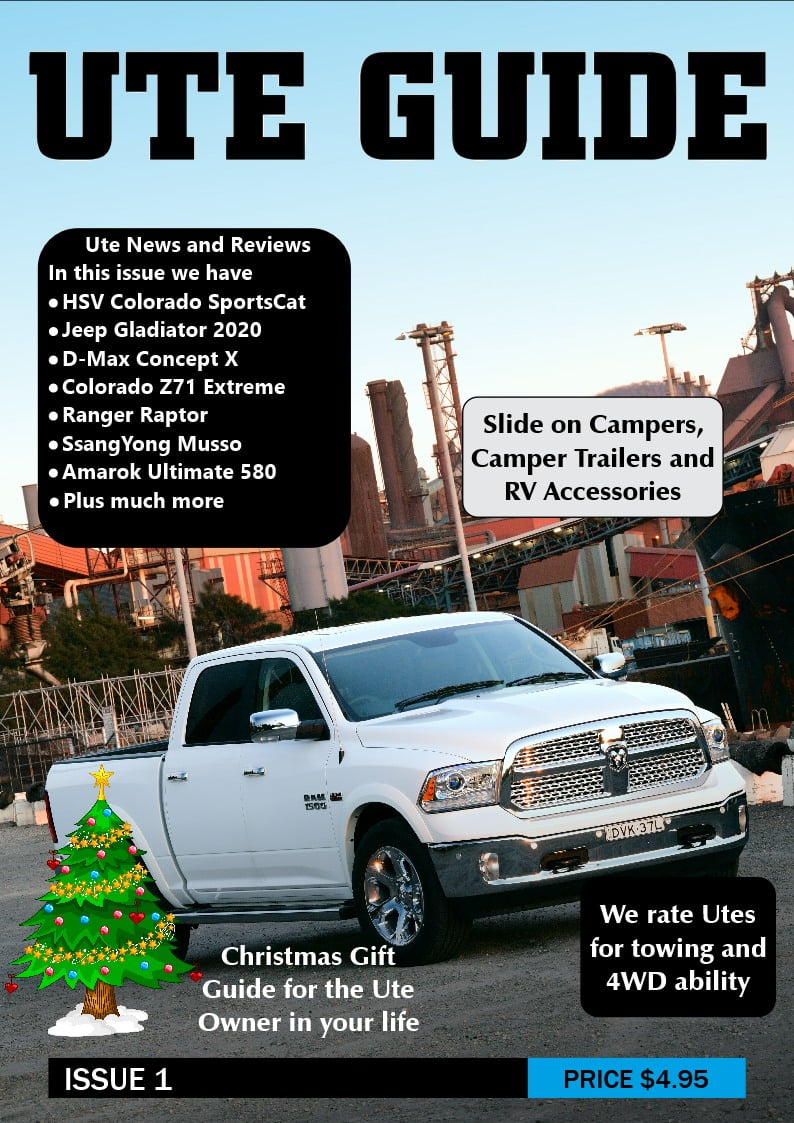 Welcome to UteGuide, the e-magazine that comes from our website, uteguide.com.au. Like our website, sales of Utes, more specifically 4WD Utes, which we concentrate on here in Ute Guide, are booming.
UteGuide is part of the OzRoamer group, and is designed as a go to site for everything to do with Utes in Australia. With the latest news, reviews, products and accessories, buyers look to UteGuide to help them make educated buying decisions. Unlike other sites and e-magazines, UteGuide has its sole focus on Utes in Australia.

About those sales figures. In September 2018 four of the top ten selling vehicles were Utes* two more Utes occupied number 16 and 21 on the monthly sales list* * source: FCAI VFACTS 2018. YTD, September 2018
4×4 Utes represent the third largest sales by volume segment and second fastest growing segment in sales. *
* source: FCAI VFACTS 2018
Leading the charge for Ute sales are Toyota, Hilux, Ford Ranger and Isuzu D Max followed closely behind by the other major brands, Nissan Navara, Mitsubishi Triton, Mazda BT 50 and Holden Colorado.

Speaking of brands, SsangYong has returned to Australia…again! The third South Korean brand in Australia relaunched in December with a couple of SUVs and, more importantly, a new-generation version of the Musso ute. We have details on that returning entrant into the Aussie market.
One interesting area where sakes are growing is the premium end of the Ute segment. Here the likes of Ford Raptor, Volkswagen Amarok 580 and Ram 1500 Laramie are starting to flex their wares. Volkswagen is looking to grab a large share of the premium end with its Amarok 580, which rivals some SUV's for ride and handling and performance.

The American PickUps are coming. We have had aftermarket conversions here for a while through the likes of Performax or Harrison F Trucks, but factory developed vehicles have been rare. Leading the charge here is the ASV Ram 1500. Having driven the Ram 1500 Laramie, some premium end SUV's should watch closely over their shoulder.
We hope you enjoy this first issue of UteGuide. As always please let us know what you think, after all this e-magazine is designed for you, the buyer of Utes and Ute related products, to help you make educated buying decisions.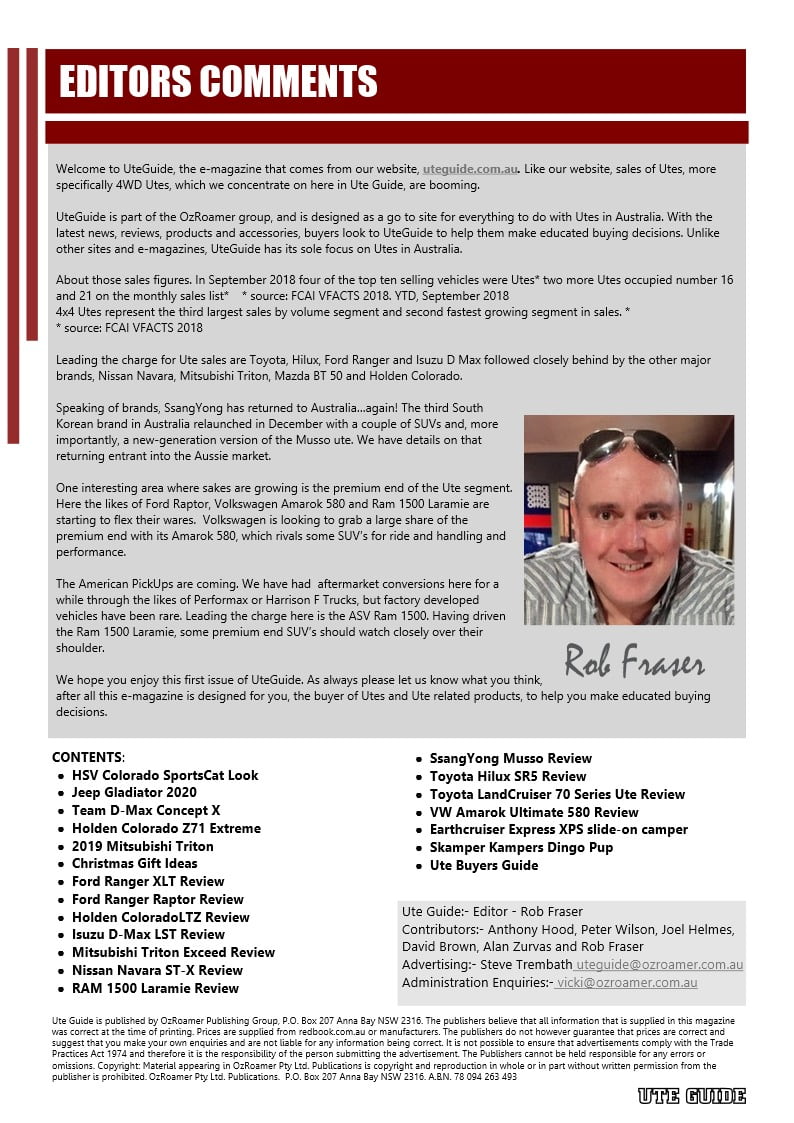 Ute Guide e-magazine Issue 1
Summary
Awesome e-magazine specifically for Ute lovers and buyers. News and reviews and everything around Utes. The rating system for 4WD and towing capacity is excellent