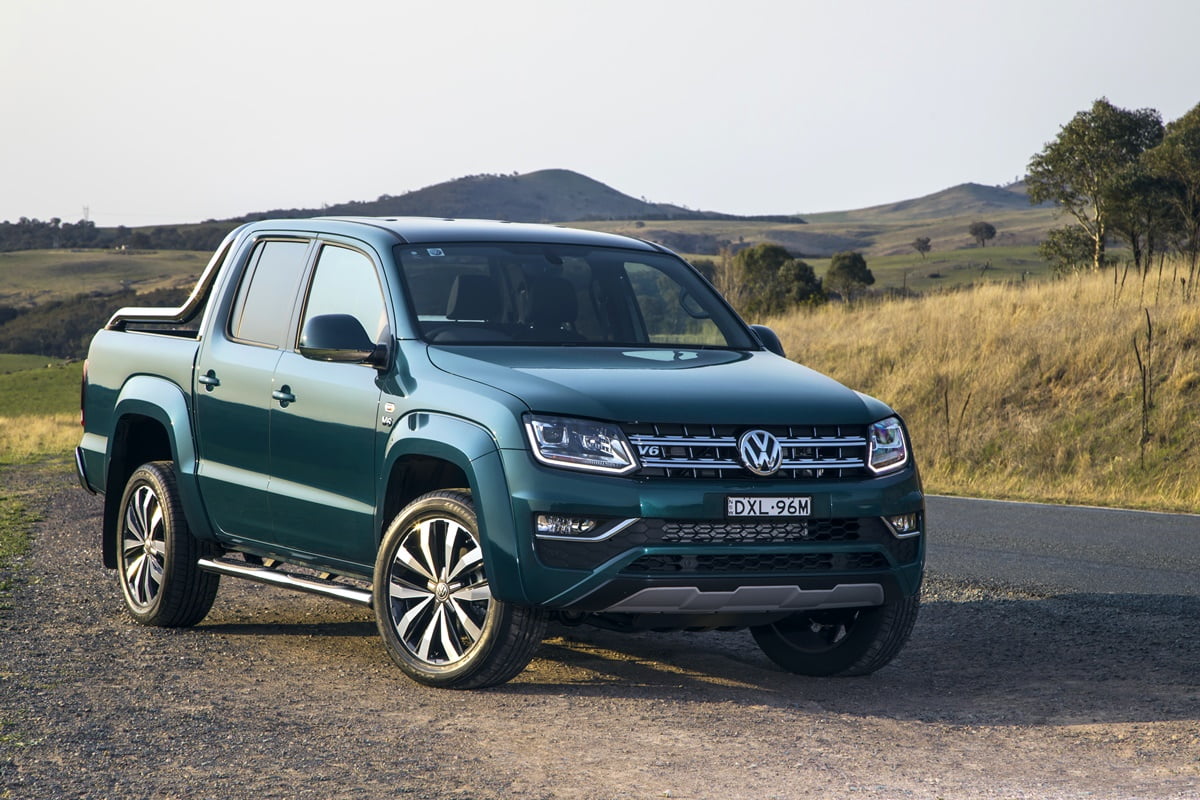 A brand new Volkswagen Amarok costs around $70,000.
Australia loves UTEs! They provide the perfect combination of work and play, functionality and pleasure. It's little wonder that around 1 in every 5 cars sold in this country is a UTE. The only problem is they can be expensive to buy, and usually, cost quite a bit more than your average car to run. Can you really afford one, and how can you go about saving up?
Initial Purchase
The price range of UTEs varies, but you are looking at around $28,000 for a Toyota Hilux, the Ford Ranger will set you back around $60k, and the VW Amarok V6 costs around $70k. There are cheaper models available, but you may as well buy once and buy right. Do your research and choose a reliable and desirable UTE, one that is right for you.
The debate always rages about whether to buy new or buy second hand. Brand new UTEs are obviously a lot more expensive, and lose an incredible amount of value the moment you drive them home. On the flip side, you are likely to encounter fewer problems with repairs. If budget is an issue, second-hand UTEs are the way to go, especially if you have a little knowledge on upgrading and repairing.
Once you know which model you want, and whether you want to buy new or second hand, you should be able to weigh up the price of your initial purchase. Remember to include the price of any initial modifications, such as headlights, tyres and suspension.
Finance For UTEs
The amount you need to buy your UTE can be gathered through savings, in which case you can put money away every month until you can afford it. Or, you may want to save up a deposit for your new vehicle, and consider financing options to support your purchase.
It's very common to get finance for new vehicles, as they cost tens of thousands of dollars. You may be able to secure a deal directly through the dealership or car company. Be sure to negotiate both the costs of the UTE and the finance deal and terms.
If you have a bad credit rating they may offer you a less favourable deal. In this case, some companies offer loans based on current earnings. Weigh up your options, and always be aware of fees, interest rates, and repayment terms.
If you are using your UTE mostly for business purposes, see if the company you work for can contribute to the costs. If you pay for the vehicle yourself but use it for work, you may be entitled to write off some or all of the costs from your tax. Seek advice from your accountant.
UTE Running Costs
UTEs and 4x4s are more expensive to run in every respect. The road tax is in the highest bracket. The powerful engine means insurance tends to be higher. The heavy vehicles consume more fuel. The top and bottom of it is that if you own a UTE you can expect to pay significantly more on a monthly basis than a regular car owner.
As well as saving up for the initial purchase, it's important that you can afford the monthly running costs. There's not much point buying a UTE if you can't run it. Of course, there are ways to reduce these costs, such as learning how to use fuel more economically and securing no-claims bonuses on your insurance by driving safely. With a little saving and financial planning, you could soon own your dream UTE.